Happy Fall, y'all! Welcome to the season of cooler days, pumpkin spice lattes and cozy sweater weather! The temperatures may be cooling down, but the festive flavors of autumn are getting better and better. It's the perfect time for decadent, warm baked goods, savory entrees and roasted root vegetables – what could be better?
To help get you in the mood, here are some of our favorite fall flavors for Friendsgiving feasts and curling up at home with family!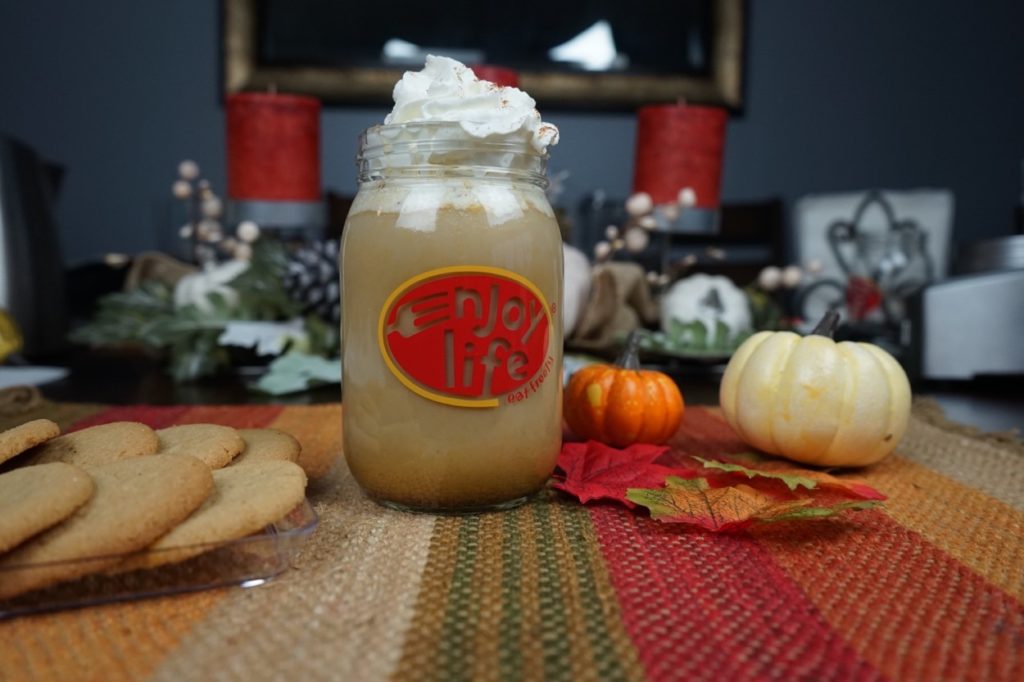 Autumn's drink of choice just got an allergy-friendly twist. Create a dairy-free version of this fall favorite and top with our vegan chocolate chips and a few of our gluten-free cookies!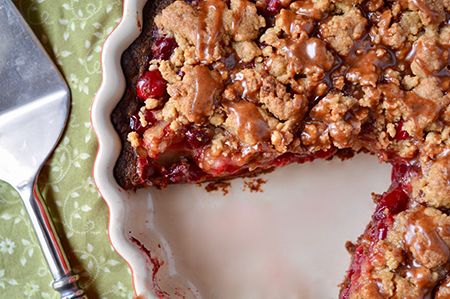 Glazed Snickerdoodle Fruit Tart
Fall flavors are in full effect! Cozy up in the kitchen with this gluten-free fruit tart that features  seasonal spices, fresh fruit, and our gluten-free Snickerdoodles.Add a glass of warm dairy-free milk to hit the spot!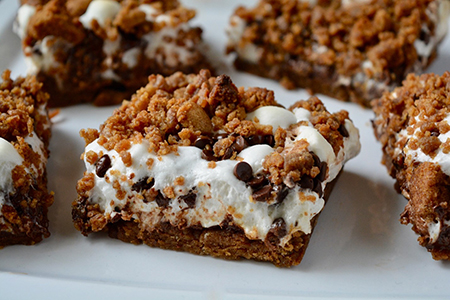 S'mores aren't just for summer! Take things up a notch with our gluten-free Snickerdoodles, vegan chocolate chips and allergy-friendly marshmallows for a comforting spin on a classic treat.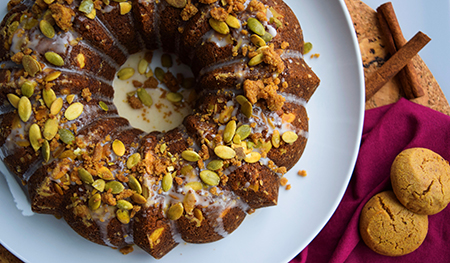 Pumpkin Crunch Cake with Apple Cider Glaze
Pumpkin & apples are 2 essential fall flavors, and this recipe combines them perfectly! With this gluten-free cake, you won't have to miss out on the best seasonal flavors.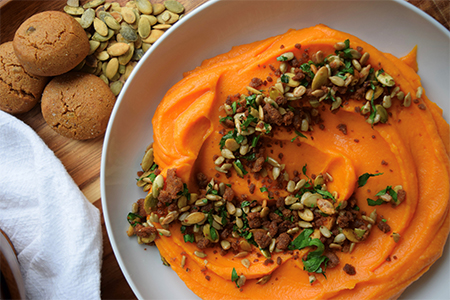 Whipped Gingerbread Butternut Squash
Your new favorite dairy-free side dish to complement any fall meal. Savor the rich, velvety butternut squash topped with decadent gluten-free gingerbread crumbles!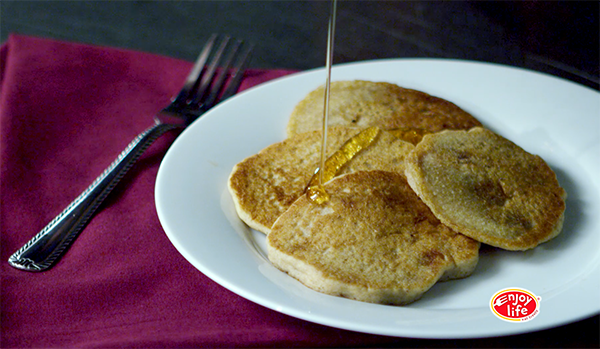 The best way to start the day! Chop up some crisp apples and sauté them with cinnamon and maple syrup next time you want to spice up your gluten-free pancakes. Your tastebuds will thank you!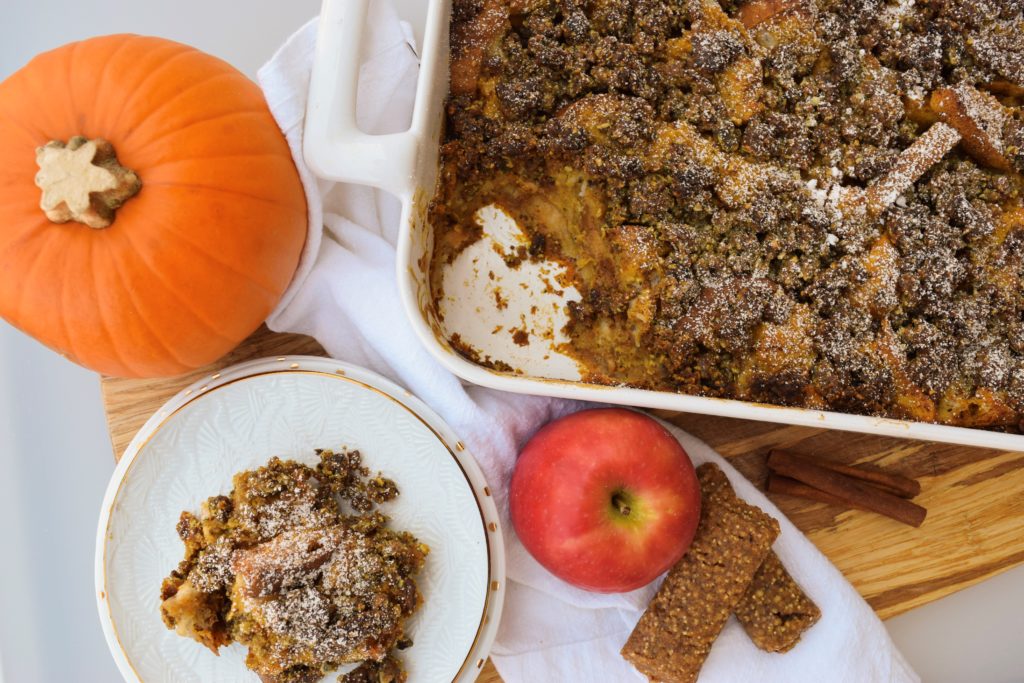 Baked Caramel Apple French Toast
A gluten-free and vegan version of this warm, comforting breakfast food is possible! Combine it with the sweet taste of our Caramel Apple Chewy Bars for a new seasonal favorite.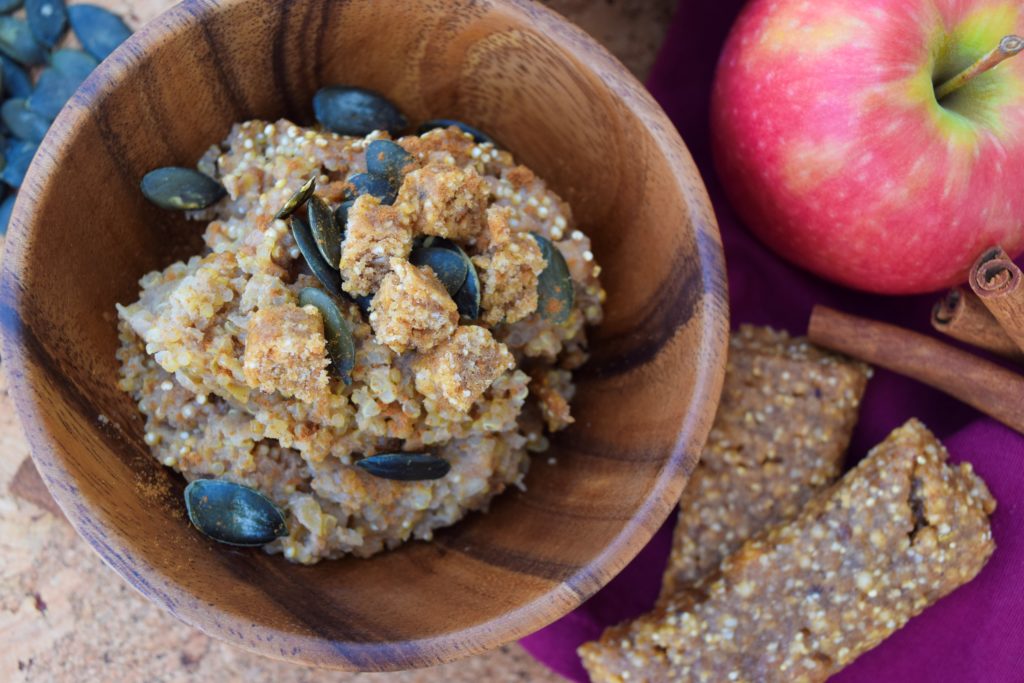 Baked Caramel Apple Quinoa Porridge
Warm up your mornings with this gluten-free breakfast filled with protein-packed quinoa, sunflower seed butter and bits of crisp apples.
What are your favorite fall recipes using our products? Tag @enjoylifefoods and #eatfreely on social to show us!
#EatFreely,
Kathleen