Share
Share on Facebook
Share on facebook
Tweet on Twitter
Share on twitter
Pin on Pinterest
Share on pinterest
translation missing: en.general.social.alt_text.print
Print
translation missing: en.general.social.alt_text.email
Send email

Hi everyone, I'm Sarah Norris from Gluten Free & Dairy Free at WDW. In my blog, I share lots of tips and information about where to find allergy-friendly products, like my favorites from Enjoy Life Foods, at the Disney Parks & Resorts. In this on-going travel series, we'll be taking a look at Walt Disney World and beyond by checking out where you can find Enjoy Life Foods no matter where your travels take you.
---
Summer time is here. Living in Central Florida, summer means vacation travel and one of the busiest times of year for visitors to the area, especially at Walt Disney World. Whether I'm taking a summer staycation at the theme parks or taking a weekend road trip, I'm always prepared with allergy-friendly products throughout my summer vacation plans. No matter where in the world your summer vacation plans lead you, here are some helpful tips to keep you safe and cool.
Sun, Sand, and Safe Snacks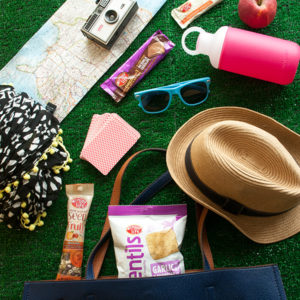 No matter where I travel, I'm always bringing allergy-friendly snack options with me. Luckily, brands like Enjoy Life Foods have terrific grab and go options that are perfect for the beach, taking a road trip, or heading to summer camp. Of course, the biggest challenge is finding a snack that's portable and won't melt easily in the summer sun. You can bet Seed & Fruit Mixes and Plentils are always in my bag, especially when I'm heading out into the hot summer sun and need something to keep me going.
When it comes to snack ideas to make at home, in the summer I definitely don't want to use my stove or oven. Instead, I like to make no-bake or easy-to-prepare snacks. Here are some recipes that are simple, safe, and (if you need them to be) portable. I love making easy dishes to put in a cooler for picnics and visits to the beach.
Of course, when it comes to summer travel, don't forget one of the best ways to keep yourself safe – sunscreen. There are lots of allergy-friendly and sensitive skin sunscreen brands available, so don't forget to protect yourself from the summer sun's harmful rays.
Walt Disney World: A Magical Allergy-Friendly Destination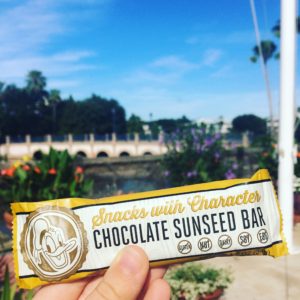 For many, visiting Walt Disney World on summer vacation is the destination of choice. With a reputation of being one of the most allergy-friendly travel destinations in the world, Walt Disney World offers amazing accommodations including allergy-friendly snacks and meal options. They even introduced allergy-friendly breakfast, lunch, and dinner menus in 2015 to help make dining at Disney World even more magical. Add in fun allergy-friendly snacks available called Snacks with Character (and featuring Enjoy Life Foods products!) found throughout the Disney Parks & Resorts, and you have one magical summer vacation destination.
If you're considering a Disney World vacation, you can look forward to allergy-friendly Mickey waffles and other delicious treats; plus, it's pretty awesome knowing that no matter where you are in "the world" while at Disney, you'll be able to find something delicious and allergy-friendly.
If you're at Walt Disney World and see Enjoy Life Foods products share your finds with me on Twitter @gfdf_wdw and use the hashtag #EatFreelyDisney. I can't wait to see the treats you enjoy while vacationing at the Happiest Place on Earth.