Share
Share on Facebook
Share on facebook
Tweet on Twitter
Share on twitter
Pin on Pinterest
Share on pinterest


Translation missing: en.general.social.alt_text.print
Print


Translation missing: en.general.social.alt_text.email
Send email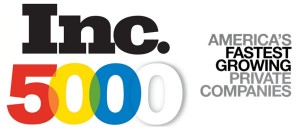 We Made the Inc 5000 List – Again!
August 27, 2014
Each year Inc. Magazine ranks the five thousand fastest-growing privately held firms in the United States. This prestigious list of the nation's most successful private companies has become a hallmark of entrepreneurial success and the place where future household names first make their mark. Oracle, Patagonia, E*Trade, American Apparel, Microsoft, and numerous other well-known brands are among those celebrated on this list.
We are honored and please to announce that we have made the Inc. 5000 list in the Private Company Sector in the Food and Beverage industry for the 8th consecutive year! This year, we were recognized at No. #2810 in the 2013 rankings as the rise in demand for safe, healthier, better-for-you foods continues.
It's because of our wonderful, loyal and passionate consumers that we are able to enjoy this accomplishment for the 8th year in a row. For that, we THANK YOU!