Share
Share on Facebook
Share on facebook
Tweet on Twitter
Share on twitter
Pin on Pinterest
Share on pinterest


Translation missing: en.general.social.alt_text.print
Print


Translation missing: en.general.social.alt_text.email
Send email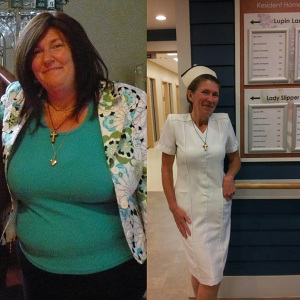 Happy Celiac Awareness Month & Food Allergy Action Month! To celebrate all month long, we are featuring some standouts in the Celiac and Food Allergy community. They go above and beyond to bring awareness and share their stories.
Next up, meet Roseanne!
Roseanne's diagnosis came three years ago. Read more about her journey to "Enjoying Life" below!
For over three years now I have been a loyal fan of Enjoy Life Foods and it has been a major part of my personal journey with gluten intolerance and peanut allergies, a journey which I have shared with — and which was made delicious by — Enjoy Life products.
Three years ago, I discovered that the way I could eat was going to change forever thanks to a severe gluten intolerance and peanut allergy. At that moment, I was convinced that tasteless, cardboard food was my future. That was when I was introduced to Enjoy Life and your range of delicious and healthy products. Because everything is non-GMO and free of priority allergens, I became free too: free to eat scrumptious food with ingredients that say 'I Love You'. It was from the very first taste of an Enjoy Life cookie that I realized Enjoy Life is a company that to me, is like family, because they care for me and the needs of so many suffering from allergies.
True, natural, honest goodness has now become my story, and along my path with Enjoy Life and exercise, a truly extraordinary thing happened. My lifestyle and mindset shifted so that I could become a better me while still including some of the most delicious food in the world in my diet! As you can see from the photo, this is my before and after, helped along by the wholesome, accessible and delectable foods from Enjoy Life! This experience has truly changed my life; it not only means the freedom to enjoy food, but also my life, and to be a better me. In extension, my family and friends too have been helped and changed, benefiting from my happiness and new lease on life. And of course, when they ask me how things are going, I simply tell them that I…enjoy life!
This is my Enjoy Life story and it's a truly unique one, shaped by a love of food that makes my tummy happy and a line of perfect products that taste totally divine!