Share
Share on Facebook
Share on facebook
Tweet on Twitter
Share on twitter
Pin on Pinterest
Share on pinterest


Translation missing: en.general.social.alt_text.print
Print


Translation missing: en.general.social.alt_text.email
Send email
Hello Enjoy Life Family!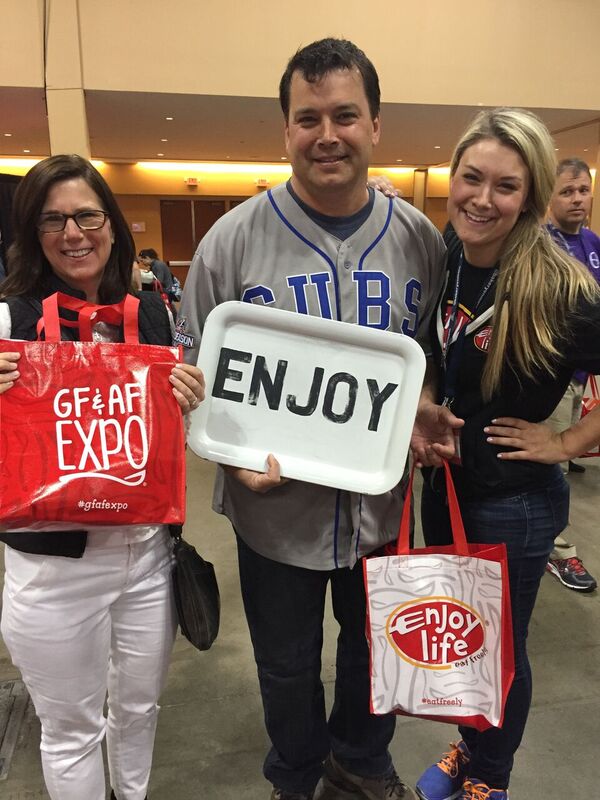 My name is Katie Brunk, and for the last three years, I've played many roles at Enjoy Life Foods-from social media reporting, to building blogger relationships, to marketing asset management, and even updating Joel Warady's magnetic wall calendar! That Joel is a quirky guy. To this day, Joel introduces me to new people by telling them he only hired me because I threw javelin in college, and the "Enjoy Life Olympic team" needed a javelin thrower!
Enough about that though.
When I reflect at my time here so far, one thing has always been true. It's a passion of our team to go to events, and put faces to the names of our hundreds of thousands of consumers. We truly consider you all to be family, and each event just feels like a huge family reunion. I think this is the key to what sets Enjoy Life apart from so many companies. We go to events because yes, we want to let you taste our new foods, but it's less about pushing our products, and more about receiving whatever it is that you want to share with us. Whether it's a story, a hug, a product request, or even the occasional complaint ;) we're all ears!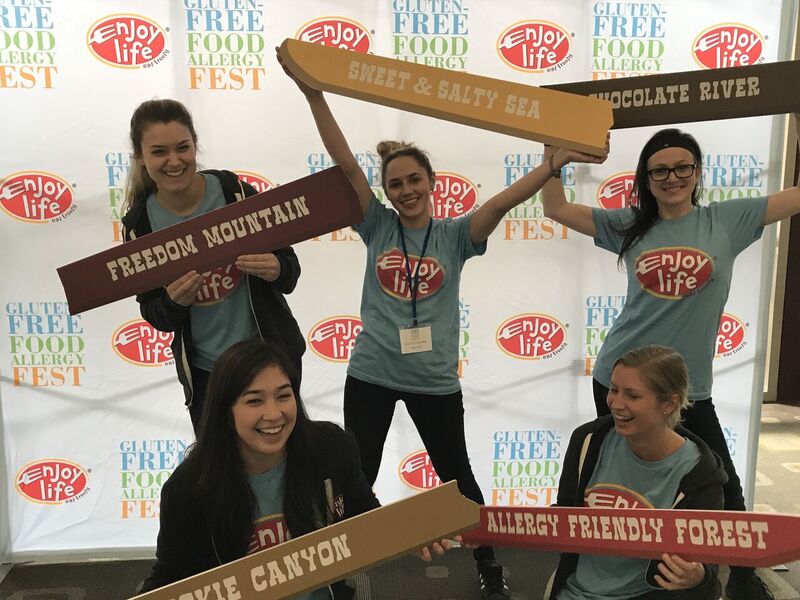 My first event at Enjoy Life Foods was a sunny day in May at Soldier Field. Thousands of people were there for the Autism Speaks Walk, and the buzz in the crisp spring air was exhilarating! I had only been with the company for five days! I couldn't even name the eight most common food allergens, but I spent that whole day handing out Plentils to everyone eager to try them! I had no idea what I was getting into back then, but over the months, I realized that this was my favorite aspect of my job – meeting each and every one of you. Since then, I've transitioned to the role of full-time Experiential Marketing Manager, and I've met you, our loyal consumers in the following cities:
Indianapolis, Salt Lake City, Boston, Dallas, Orlando, Vancouver, Austin, Columbus, Calgary, New York, Worcester, Los Angeles, Nashville, Stamford, San Francisco, San Diego, Anaheim, Cincinnati, Mississauga, Schaumburg, Chicago, Baltimore, Secaucus, and more!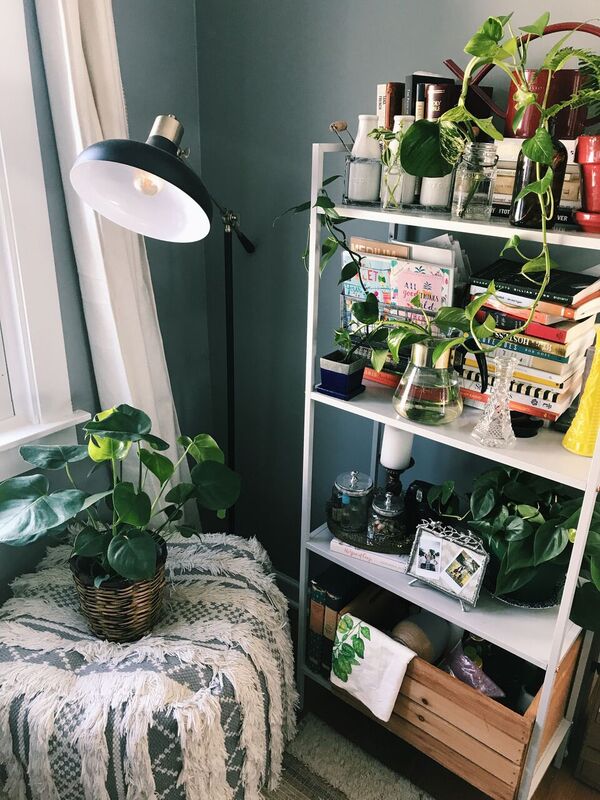 With that much bouncing around the globe, it can get overwhelming! I've learned to find balance in my varying work schedule through things like gardening, reading, exercise, and chai tea! Because if I don't take a minute to breathe, I can get swept away in the details of planning each event.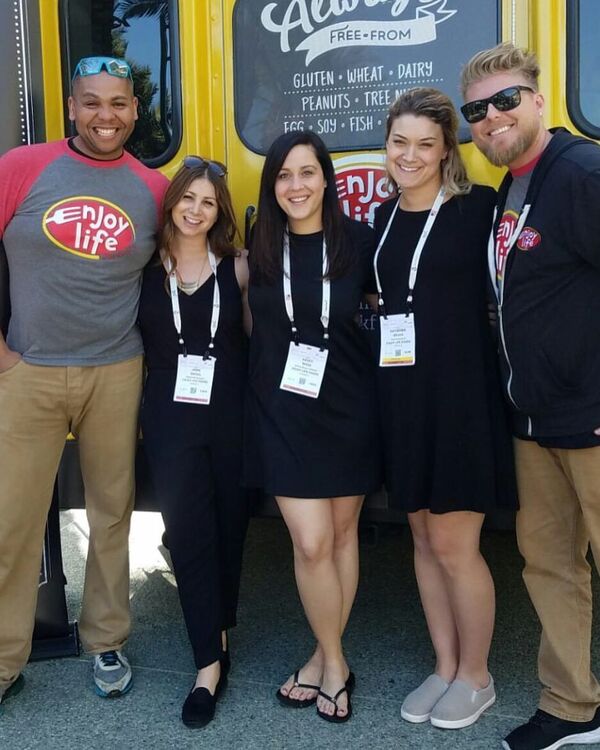 Every day is different, and requires critical thinking like choosing which samples to send based on availability of product in your city, or logistics like hot weather while shipping chocolate so it doesn't melt. Then there's the on-site issues, like what to do if product goes missing in transit, or if our handwashing station has the wrong attachment, or how to get to the event on time when there's a marathon shutting down the streets around the convention center. If it's not one thing, it's another! But when it all comes down to it, we've never once regretted attending an event, because we always walk away with dozens of stories about how you first found Enjoy Life Foods, and how it has changed your lives. And that's worth it! We have a lot more events featuring Enjoy Life Land this year, and we are only 8 weeks into our Snack Freely Bus Tour, so keep it coming! Continue to share your story and build up this strong community, and let us know how we can help!