Share
Share on Facebook
Share on facebook
Tweet on Twitter
Share on twitter
Pin on Pinterest
Share on pinterest
translation missing: en.general.social.alt_text.print
Print
translation missing: en.general.social.alt_text.email
Send email
Hi Everyone!
For those that don't know me, I'm Kasey Moss, the Senior Brand Manager here at Enjoy Life! I've been part of the team for a little over 6 years. My boss (Joel Warady) refers to me as the 'brand cop'. I protect the brand and make sure everything from PR, to media, to our sponsorship partners, our retail partners, etc... are relaying the same, succinct message to our loyal community of consumers.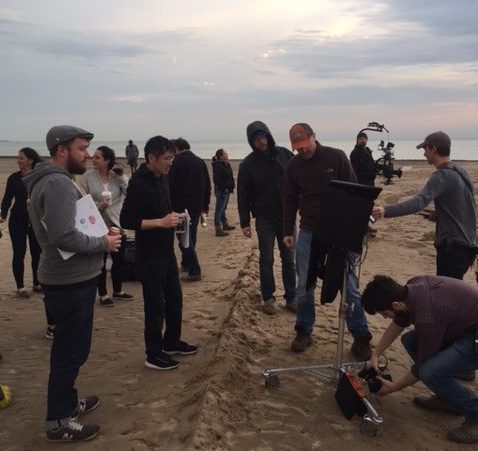 It's hard to explain exactly what I do each day, because every day is drastically different! For this post, I thought it would be fun to share some of the current projects I'm working on so you can see just how random my work weeks are! Below is a brief recap of the past few weeks.
We're working on a brand new creative campaign (launching this May – stay tuned!). Last week was the production shoot for the campaign. We had a long, 13-hour work day, but it sure was a fun one! While I can't share all the fun details just yet, let's just say my day involved, a beach, a jeep, a birthday party, and about 50 bags of ProBurst Bites!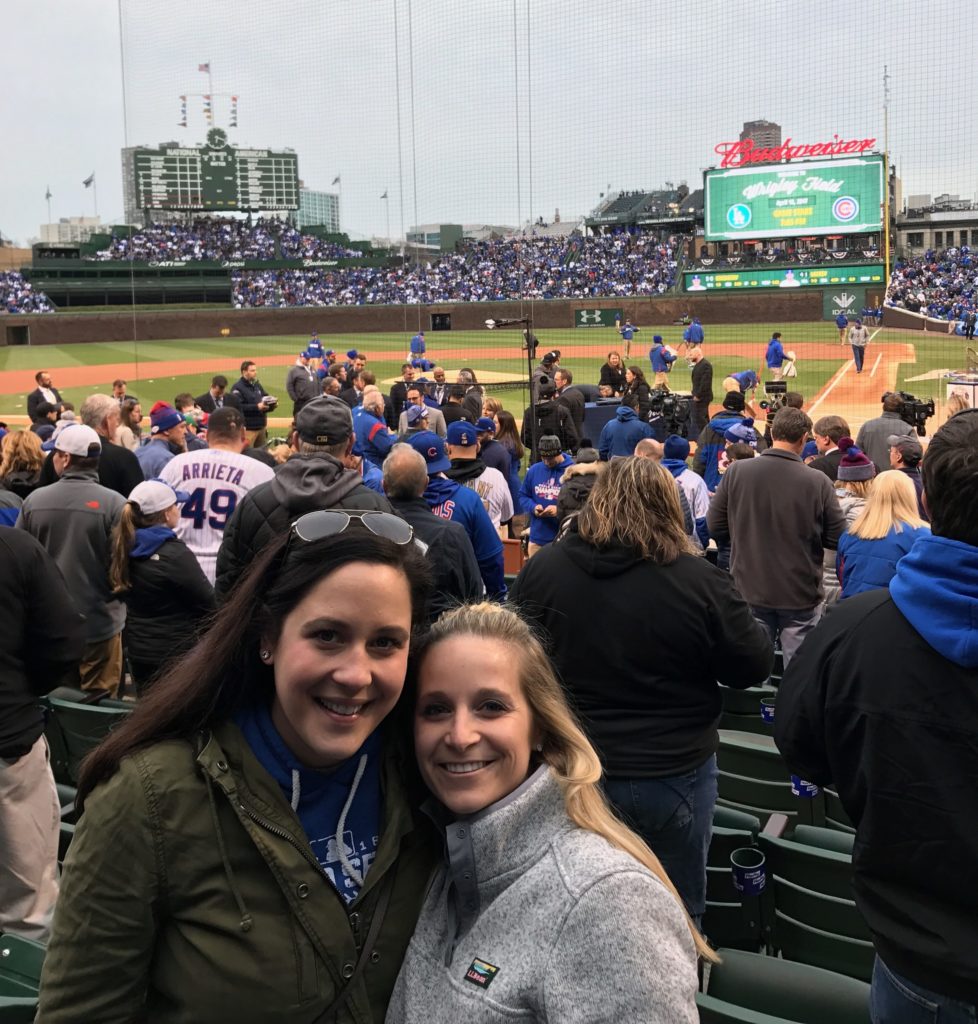 I'm a very passionate person by nature, and when it comes to Chicago sports, that's no different! Last week I also had the opportunity to attend the World Series Ring Ceremony at the Cubs Game. I've been a Cubs fan since the day I was born. My grandfather, Johnny Klippstein, played professional baseball, and spent 4 years with the Cubs! It's in my blood!
Brainstorming is one of my favorite things about marketing. There's nothing like cramming in a room with extremely passionate people talking all things Enjoy Life. We recently had a day long brainstorming session as a kick off for an exciting project launching this fall (I know, I know, I'm being vague again, but this one I really can't share any details about just yet!).
While I LOVE my job, my absolute favorite part of my day is when I walk in the door at home to my happy little puppy, Leo. He's only 10 months old and is full of energy! Most of my nights are spent on a nice long walk or a trip to the dog park with Leo and my husband.
I'll be closing out this week by working the Enjoy Life booth at the Schaumburg, IL Gluten-Free & Allergy-Friendly Expo! Hope to see some friendly faces there!
Until next time,
Kasey