Share
Share on Facebook
Share on facebook
Tweet on Twitter
Share on twitter
Pin on Pinterest
Share on pinterest
translation missing: en.general.social.alt_text.print
Print
translation missing: en.general.social.alt_text.email
Send email
A Day in the Life of Joel Warady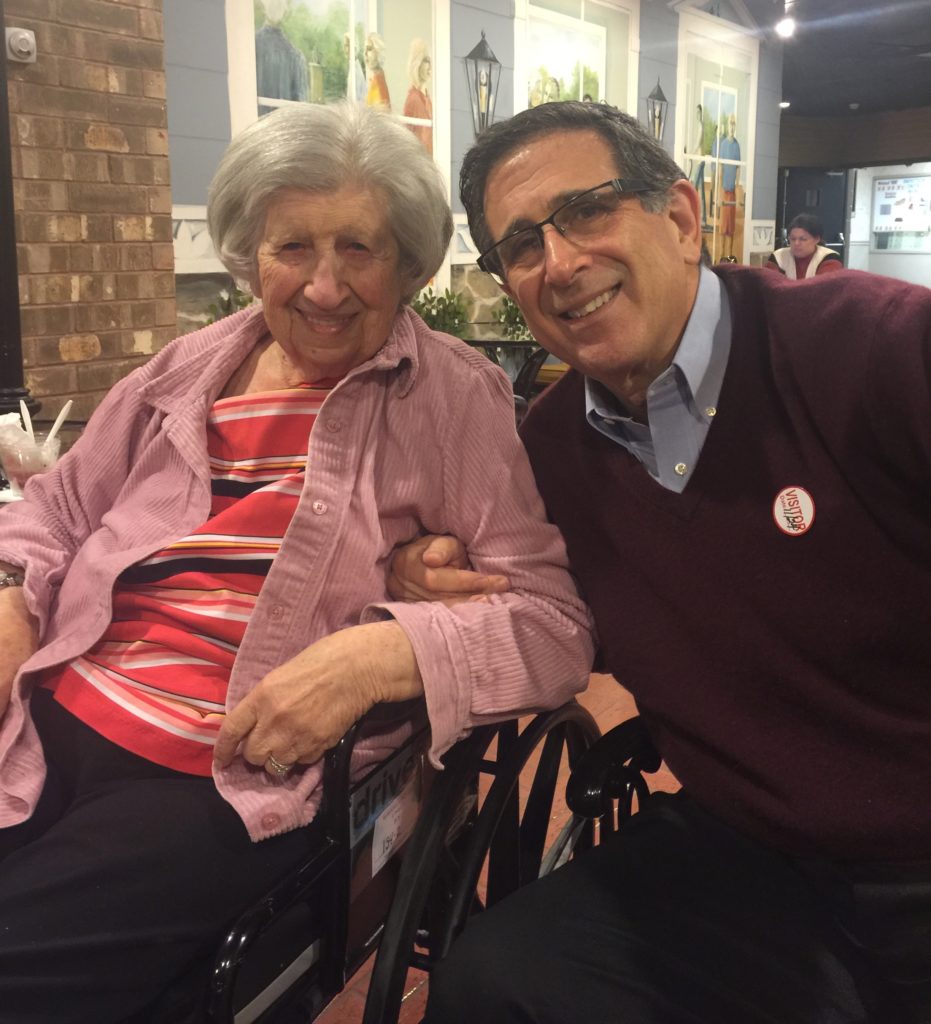 You know what's great about mothers? No matter how old you are, your Mom is always your Mom, and you will always be a child to her. That is true with my Mom who is going to turn 90 this year. The other day, she asked me the question "What do you do all day?" I tried to explain to her, but she got bored and fell asleep. But I thought it might make for an interesting blog post. "What is a typical day like for Joel"? Well, not surprisingly, it all revolves around food...
Because I manage Sales, Marketing and Innovation for Enjoy Life Foods, my days are always very busy, and never the same. I'm going to share a snapshot of my life by sharing a typical day: Yesterday, April 5.
6:00 am: Woke up. It is the same every work day. Except I have a second alarm that goes off at 6:12 am which is when I actually get out of bed. I'm not one who pops out of bed; the two-alarm is a must.
7:15 am: Leave my house
8:00 am: First call of the day, usually done from the car. Today's call is with our Canadian Sales Manager, discussing promotions at new customers in Canada. We also discussed the new products that we are launching this weekend at the Canadian Health Food Association meeting being held in Vancouver. (It has chocolate inside!)
9:00 am: Today's morning meeting is with our Creative Marketing agency, and our media buying group. This is where we do all the planning for the advertising that you see in various publications, websites, social platforms, email blasts, and TV advertising. (Did someone say TV?). This was a 2-hour meeting, and we laid out the campaign for the remainder of the year, planning some great content and great promotions to keep our consumers excited. We also are going to be featuring some fantastic recipes, because we know how much you love to create for your families.

11:00 am: One of the best parts of my jobs is looking at new products, and getting to do the tasting. We had one of our product developers (they flew in from Italy) presenting some great new snacks and fantastic new flavors seeking my approval. These are snacks that we are considering for Fall of 2018; yes, we work that far in advance. While the final decision is a group decision made by our Marketing and R&D teams, I still get to put my stamp of approval as to whether we move forward or not. Today was a "let's move forward" day. I really liked what I saw, and what I tasted. You are going to love these! But you have to wait until September, 2018.
1:00 pm: Now I put my trade show hat on. We attend trade shows and conferences to introduce and review our products with our retailers. At the end of April, we will be at the National Association of Chain Drug Stores meeting being held in Scottsdale. So today we needed to finalize our samples, our marketing materials, and our presentations to be ready for this conference. By the way, did you know our products are available at Rite Aid and are about to launch at CVS? How exciting is that? Over 6,000 Drug stores carry our products.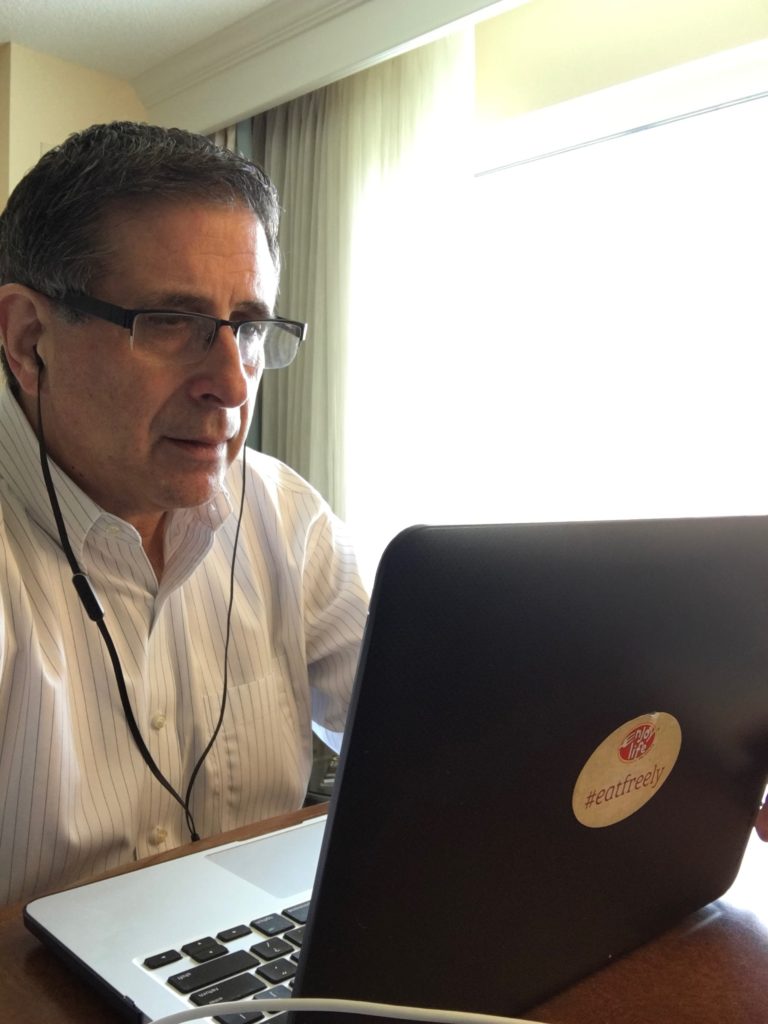 2:00 pm: Its media interview time. I love sharing the Enjoy Life story and I have the great fortune to being able to interact with the media. Today is was a "trade" publication, Grocery Headquarters. They are doing a story on "Trends in the Wellness Industry" for their May issue. Being able to share with the supermarket industry what our consumers are looking for, how they like to shop, and their focus on product safety and variety is all part of my job. I get to be an advocate for our community helping the retailers better understand the needs and wants that you, our consumers, have.
3:00 pm: It is back to my role in Sales. My call at 3:00 is with our E-commerce Sales Manager, reviewing our growth and our promotions. We love selling online as it allows us to offer the largest selection of our products. Whether it is Amazon.com, Walmart.com, Thrive.com, Vitacost.com, well, you get the picture. We are everywhere online. Our online business is an integral part of our strategy to achieve ubiquity; we want to have all our products, available all the time, to all our consumers. Online selling helps us achieve this goal.
4:00 pm: One more Sales update call, this time with our VP of Sales, Jim Davock. Jim manages our entire sales team outside of Canada and e-commerce, and it is Jim's team who makes certain that the products are available at the stores where you want to shop. Have you ever seen our product at Whole Foods? Jim's team. Kroger? Walmart? Target? All Jim's team. Disney World? Great Wolf Lodge? Staples? Jamba Juice (coming soon!)? All Jim's team. We have a great sales group that works hard to consistently get new and existing products on shelf. Jim brings me up to speed on our new distribution.
5:00 pm: Almost the last call of the day, this time with one of our outside product development groups located on the West coast. We have new products that we will be introducing at Natural Products Expo East in September 2017, and we are finalizing recipes. But I have some issues with the flavors; they simply are not there just yet. (Joel's getting grumpy; normal for this time of the day). This is an update call to discuss how we get closer to where we need to be before we start "commercializing" the recipe. Imagine taking a recipe from your grandmother, and then converting that same recipe to 750 pounds at a time. That is what we mean by "commercializing" the recipe. We want to make certain that we can scale it up from our development kitchen, which looks similar to your kitchen, to our 200,000-sq. foot dedicated allergy-friendly bakery, so you and your family get to enjoy it at home.
5:30 pm: Final call of the day. This is our production recap call. I get to hear what we shipped for the day ($ sales), what we produced for the day (cases produced), where we had issues and our production plans for tomorrow. It is a quick recap that allows us to monitor our daily progress.
6:15 pm: I get to head home.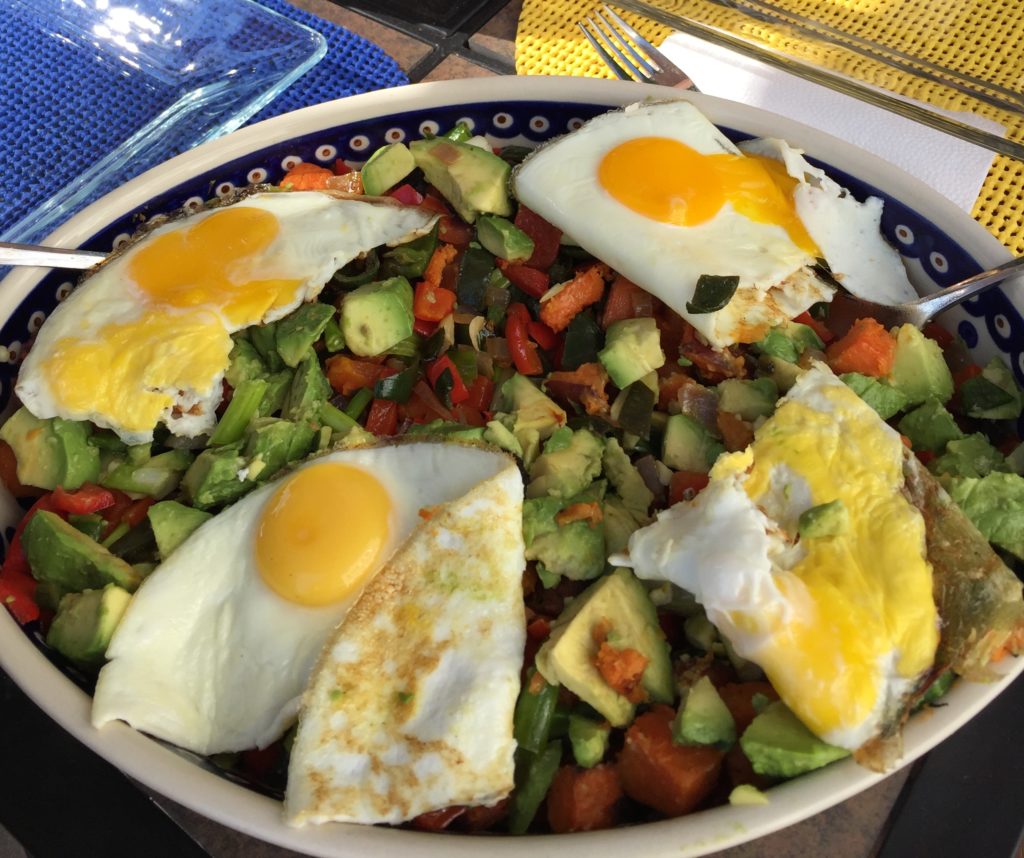 7:15 pm: I'm lucky to be married to a wonderful person named Heidi. Heidi doesn't love cooking, but she is great at it. She always has a wonderful Paleo meal waiting for me when I come home (just like on TV), as well as a mug of chicken bone broth to help with my auto-immune issue. Heidi prepares her own bone broth, which is the topic of another blog post (she loves to use chicken feet!)
8:00 pm: This is when I get to start to reply to my emails that I never got to during the day. By this time at night, I'm usually 300 emails behind for the day so I have to start to wade through them, and respond to the urgent ones ASAP since I am already behind schedule. If you ever send me an email, now you'll know why you might get a response so late in the evening. You'll also see tons of email flying over the weekend as this is when I really catch up.
11:00 pm: Done! This is when I usually hit the wall, and I can no longer function. Time to stop emailing and get some sleep. I do a quick glance at my next day's schedule just to make certain I don't have a 7:00 am call, which if I do, means I have to wake up an hour earlier (please, say it ain't so). I get to do have another full day tomorrow.
That's it. That's my typical day, at least for April 5, 2017. As you can see, I get to do a lot of things, in a lot of different areas, wearing a multitude of hats. Those of you who have met me know how much I love my job, and the brand. Now you know why. I have the great fortune of doing what I love and loving what I do.
And it all revolves around food...