Share
Share on Facebook
Share on facebook
Tweet on Twitter
Share on twitter
Pin on Pinterest
Share on pinterest


Translation missing: en.general.social.alt_text.print
Print


Translation missing: en.general.social.alt_text.email
Send email
You may have noticed something new appearing on your grocery store shelves. Your favorite gluten free and allergy friendly snacks, but with a brand new look! This year, we updated all of our packaging to a vibrant teal color as a nod to our core food allergy community and to make our products easier to spot on shelf.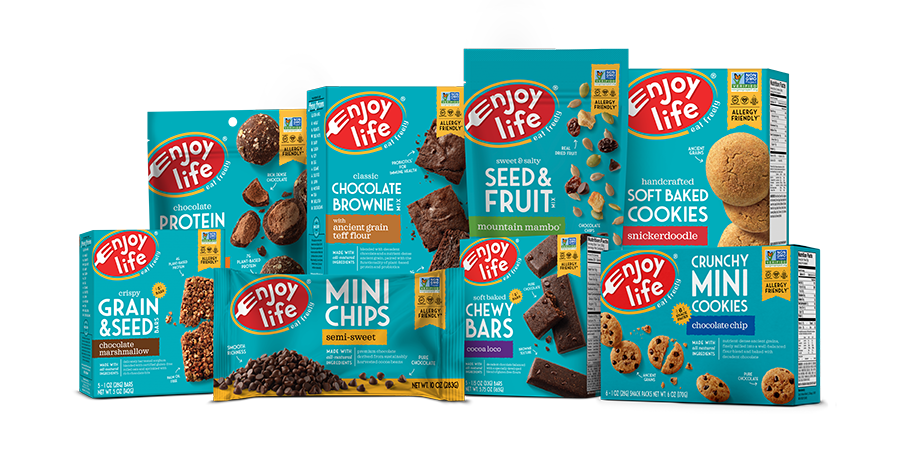 What's different about our new packaging?
Other than the color, we've updated our packaging with some new features that call out what makes our products special: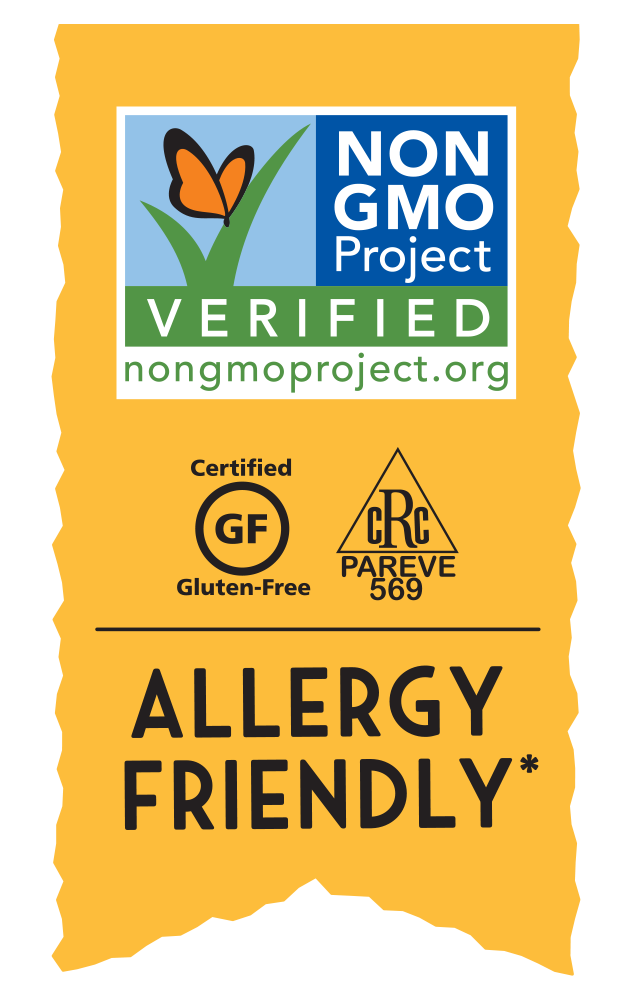 Updated Certification Panel
Want to know what certifications our products have? Look at the yellow banner in the top right corner of the packaging. Here you can find our certification logos, so you can eat freely knowing that our products are made with care.
Ingredient Call-Outs
Instead of focusing on what our products are free from, we're highlighting the beneficial ingredients that make our products so delicious! From ancient grains, real chocolate and plant-based protein, we're focusing on what you CAN eat instead of what you can't!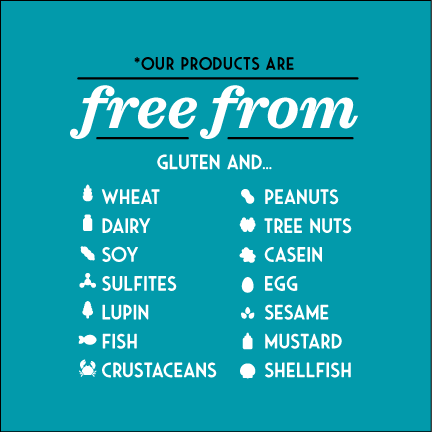 Free From List
Our products are free from gluten and 14 common allergens: wheat, peanuts, tree nuts, dairy, casein, soy, egg, sesame, sulfites, lupin, mustard, fish, shellfish and crustaceans. And these are all listed out on the packaging for your reference!
Our Story
Our community, passion and purpose make our brand special. This is why we share our Brand Story on our new packaging – it's one of our favorite stories to tell!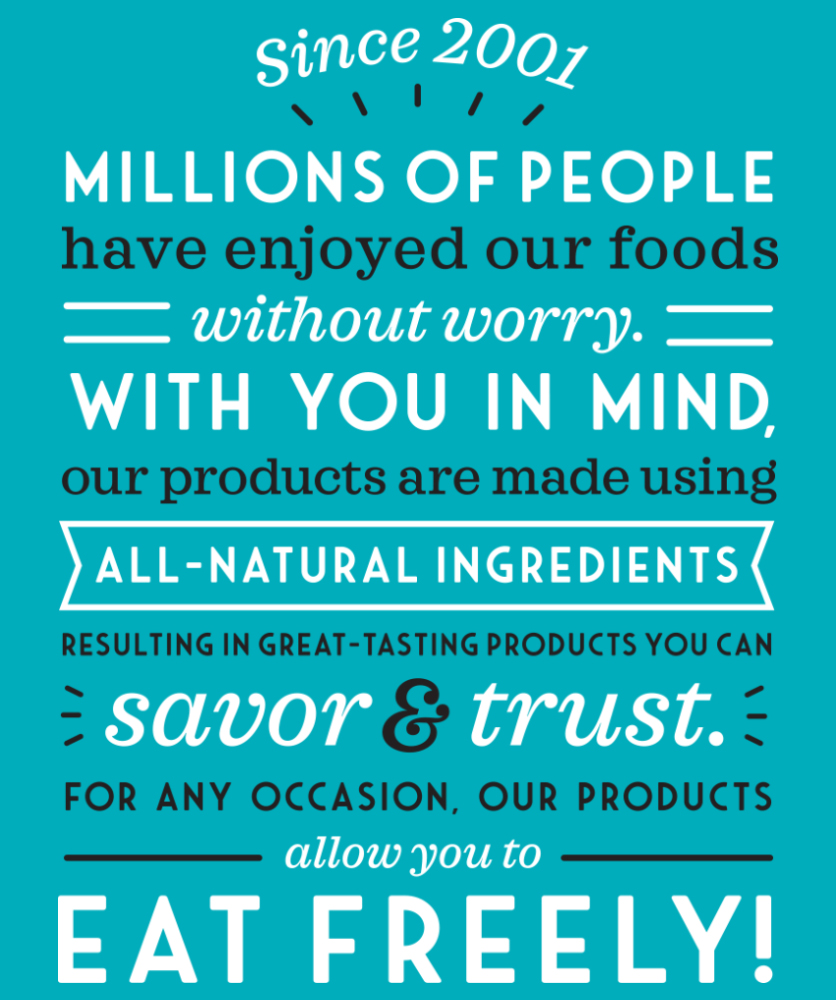 Questions? Contact Us!
Have a question about our products or ingredients? Our contact information is listed on every package so give us a ring!
If you spot us on shelf, snap a photo and tag us with the retailer and city using #tealspotting for the chance to win a free product coupon!
SaveSave
SaveSave
SaveSave
SaveSave
SaveSave