Share
Share on Facebook
Share on facebook
Tweet on Twitter
Share on twitter
Pin on Pinterest
Share on pinterest


Translation missing: en.general.social.alt_text.print
Print


Translation missing: en.general.social.alt_text.email
Send email
#EatFreelyUSA: Happy Halloween!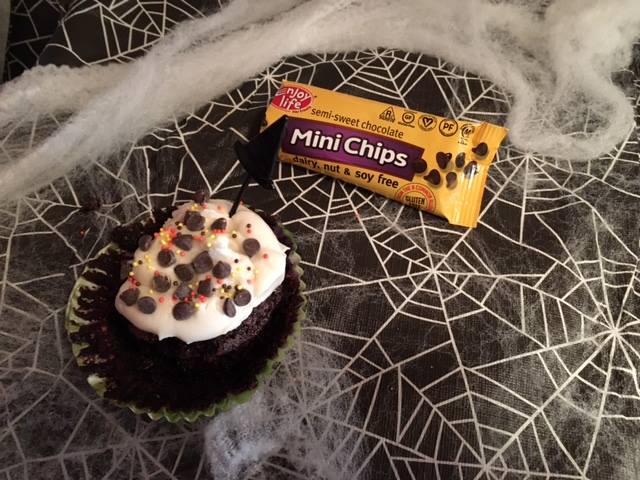 As you know, Erica Dermer from Celiac and the Beast and Keeley McGuire from Keeley McGuire Blog are taking an incredible journey across the country in search of gluten-free and allergy-friendly food and fun! You followed along as they toured Nashville, TN and Chicago, IL!
For Halloween, these two have a scary-good recipe for you, featuring our NEW Baking Chocolate Snack Packs! Now you can #SnackFreely with this yummy recipe for Cupcakes for Two!