Share
Share on Facebook
Share on facebook
Tweet on Twitter
Share on twitter
Pin on Pinterest
Share on pinterest
translation missing: en.general.social.alt_text.print
Print
translation missing: en.general.social.alt_text.email
Send email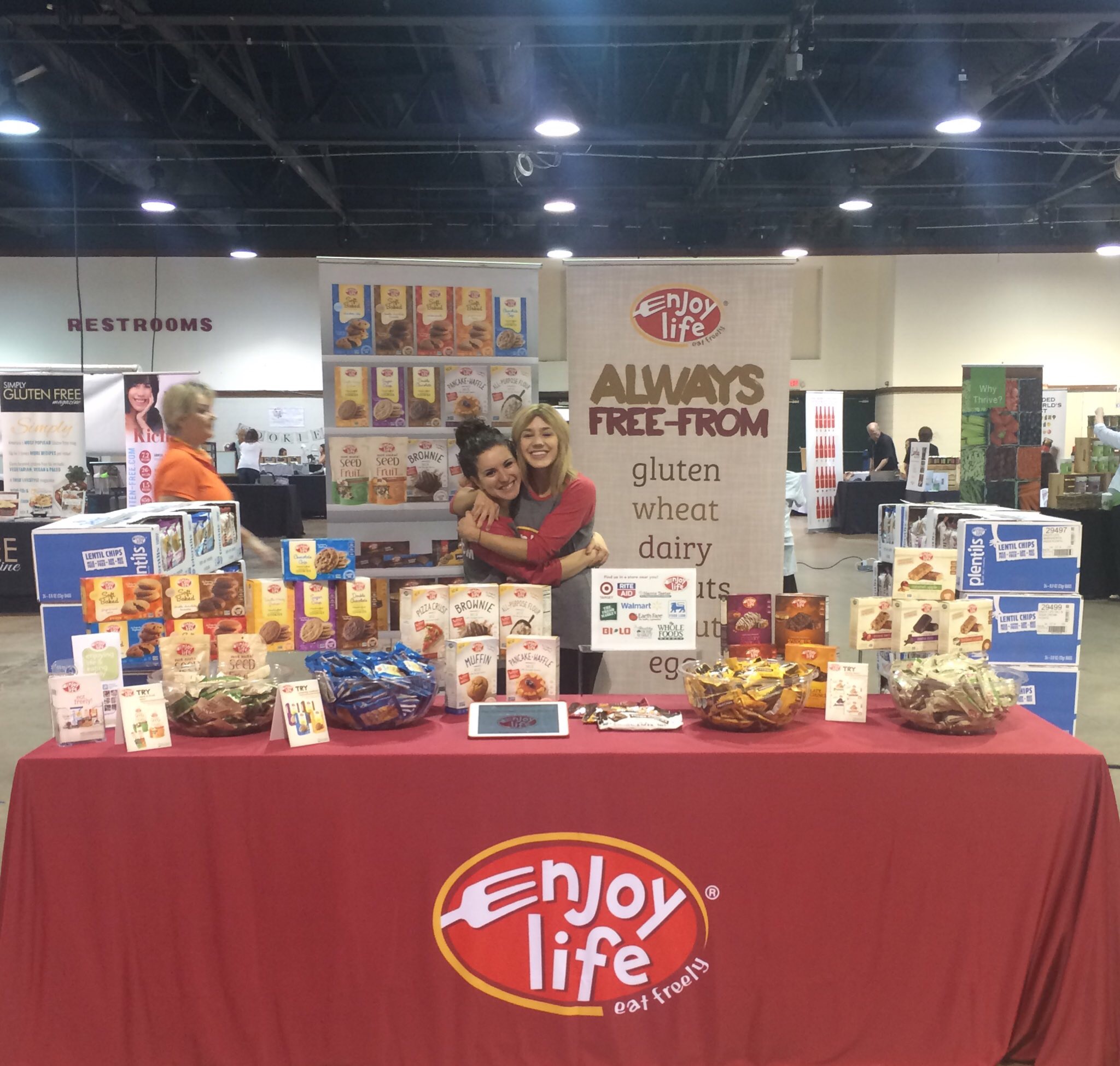 We travel to 150+ events every year throughout the US & Canada!When we're traveling to events, we love to check out the best allergy-friendly spots to eat, stay and play. We want to share these spots with you so you can eat freely and feel comfortable visiting a new city. Check out our guide to Raleigh, NC! Now you can navigate Raleigh and its surrounding areas like a pro.
This month, we traveled to Raleigh, North Carolina to attend the Gluten & Allergen Free Wellness Event. We love attending expos to share samples of our gluten-free and allergy-friendly foods and to meet our amazing fans face-to-face!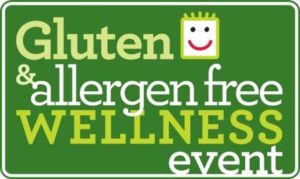 Stay tuned for more allergy-friendly city guides created by the Enjoy Life Foods team!
Raleigh, North Carolina City Guide
Enjoy Life team attended the Gluten & Allergen Free Wellness Event
August 13th, 2016
Eat
8450 Honeycutt Rd #106
Raleigh, NC 27615
Phone: (984) 200-3999
This is a 100% gluten-free Mediterranean restaurant tucked away in a cute shopping center in North Raleigh! Being a dedicated restaurant, the menu had a wide selection of options – I had a hard time picking just one! Dairy and nut-free options were marked as well, so overall, the restaurant was very allergy-friendly. The staff was incredibly helpful and the food was delicious! I absolutely loved the gluten-free, vegan pita bread (MyBread brand), salmon cakes, brussel sprouts and beets that I ordered. Some of the other people in my dinner group ordered the gluten-free flatbreads, which all looked amazing!  If I hadn't been so full, I would have been able to choose from a variety of dessert options as well!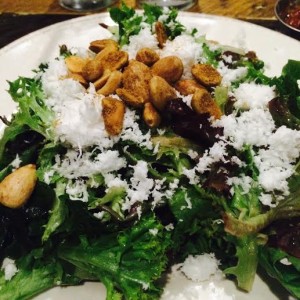 202 NC-54 #107
Durham, NC 27713
Phone: (919) 248-3000
This is one of my favorite restaurants in the triangle area. Located in Durham, it's just a 20-minute drive from Raleigh. It is another dedicated gluten-free restaurant, with an array of freshly made dishes that I could order without many modifications. I went crazy for the bacon-wrapped dates, superfood salad, and roasted bone marrow!
421 Fayetteville St #103
Raleigh, NC 27601
Phone: (919) 838-0681
Z-Pizza is my favorite pizza place in Raleigh! They are so knowledgeable when it comes to gluten-free pizza and cross-contact. Last year, I met the owner, who walked me through the process of how they prepare their gluten-free pies. In addition to their great gluten-free crust protocol, they have Daiya vegan cheese as an option, and mark all of their gluten-free topping options. You can order for delivery, pick up, or enjoy in-house!
Raleigh-Durham International Airport
Phone: (919) 840-4210
If you need a gluten-free dinner option when you're waiting for your flight, check out Five Guys in Terminal 2 of the Raleigh-Durham Airport. Kayce grabbed dinner here before heading home, and reported back with a great review! The staff was very attentive to her celiac needs. They made sure to change their gloves and follow correct protocol when preparing her gluten-free burger. This quick service restaurant, however, does use peanut oil so if you have a peanut allergy, this is not a great option.
Stay
201 Ashville Ave
Cary, NC 27518
Phone: (919) 859-5559
This hotel doesn't offer any specific food allergy options, but it's located across the street from a Whole Foods Market, a Harris Teeter and a Walmart, and is a short drive from the center of the city, which offers a variety of different restaurants with gluten-free and allergy-friendly options.
Explore
Raleigh is chock-full of fun sights and activities. For a day of learning, head downtown and visit the incredible museums in the heart of the city. Take a scenic walk around the beautiful Lake Johnson, or explore the fun campus at NC State University (which has been ranked #3 on the list of Best Gluten-Free Colleges by the Gluten-Free Buyers' Guide!).
A short 30 minutes away, you can find the Whole Foods Market Gluten-Free Bakehouse, where all of the Whole Foods brand gluten-free baked goods are produced for shipping across the country. Pretty cool!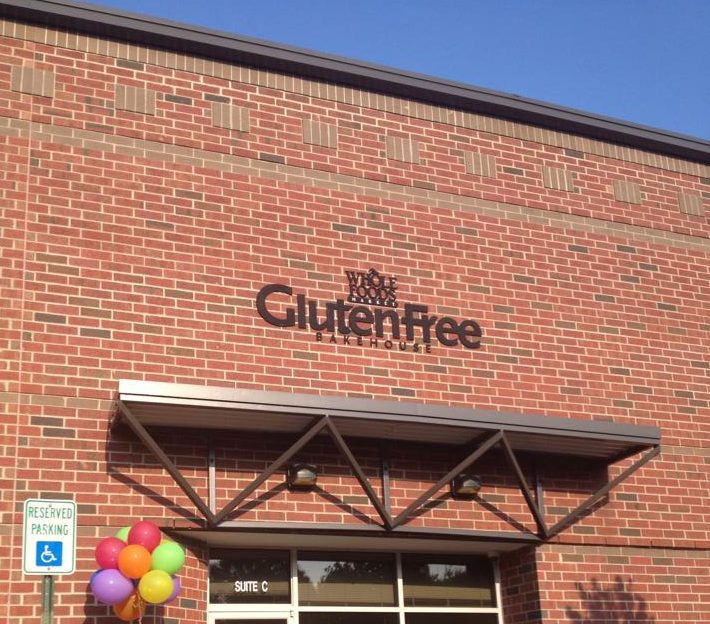 In terms of shopping, there are a variety of different stores that are great for allergy-friendly options. Whole Foods has a ton of great options (including Enjoy Life Foods!) for people with allergies, and there are many locations scattered throughout the city. Another one of my favorite stores is Harmony Farms, which is located by Crabtree Valley Mall. It's a smaller, natural foods store, that carries local produce and a ton of great allergy-friendly brands. If you love farmers markets, the Raleigh Farmer's Market is a great place to find fresh, local and in-season produce, meats and honey.
It was so great to be back in my old stomping ground for the GFAF Wellness Event (Go Pack!), and I'm so glad I can share some of my favorite allergy-friendly places with you!
If you're from the Raleigh area and have more allergy-friendly restaurant recommendations, let us know and we'll add to our guide! Email info@enjoylifefoods.com.