Share
Share on Facebook
Share on facebook
Tweet on Twitter
Share on twitter
Pin on Pinterest
Share on pinterest


Translation missing: en.general.social.alt_text.print
Print


Translation missing: en.general.social.alt_text.email
Send email
A classic chocolate chip cookie recipe made allergy-friendly! Read our Baking Science: Perfecting the Chocolate Chip Cookie blog post to learn how each traditional ingredient is swapped for allergy-friendly alternatives to create these thin and crunchy (or chewy) treats.
Thin and Crunchy (or Chewy) Chocolate Chip Cookies
Makes about 15 large cookies
Ingredients
½ C. + 2 T. dairy-free buttery spread
3/4 C. granulated sugar
1/4 C. packed dark brown sugar
1 T. water
1 t. vanilla extract
1 C. + 2 T. gluten free all-purpose flour
1/2 t. xanthan gum
1/4 t. baking soda
1/4 t. salt
3/4 C. Enjoy Life Foods Mini Chips
Instructions
Preheat the oven to 350˚F. Line a baking sheet with parchment paper.
Add the buttery spread to a large bowl of a stand mixer. Add the sugar, brown sugar, water, and vanilla extract. Using the stand mixer (a hand mixer will work too), beat until creamy and well-combined, about 1 minute.
Add the All-Purpose Flour, xanthan gum, baking soda, and salt in a medium bowl. Whisk to combine.
Add the flour mixture to the sugar mixture. Beat until a dough forms. It will be thick, but wet enough that it will slowly drop from a spoon. Stir in the Mini Chips.
Spoon heaping tablespoons of dough onto the pan, leaving about 4 inches between each one (they will spread).
For chewy cookies: bake for 11 to 13 minutes, until the edges are golden but the top is still slightly soft.
For crisp cookies: bake for 13 to 15 minutes, until golden brown.
Let the cookies cool on the pan for 5 minutes, then transfer to a wire rack to cool completely (or serve warm). They will become more crisp as they cool.
Store leftovers in an airtight container at room temperature for up to 2 days, and any other leftovers to the freezer.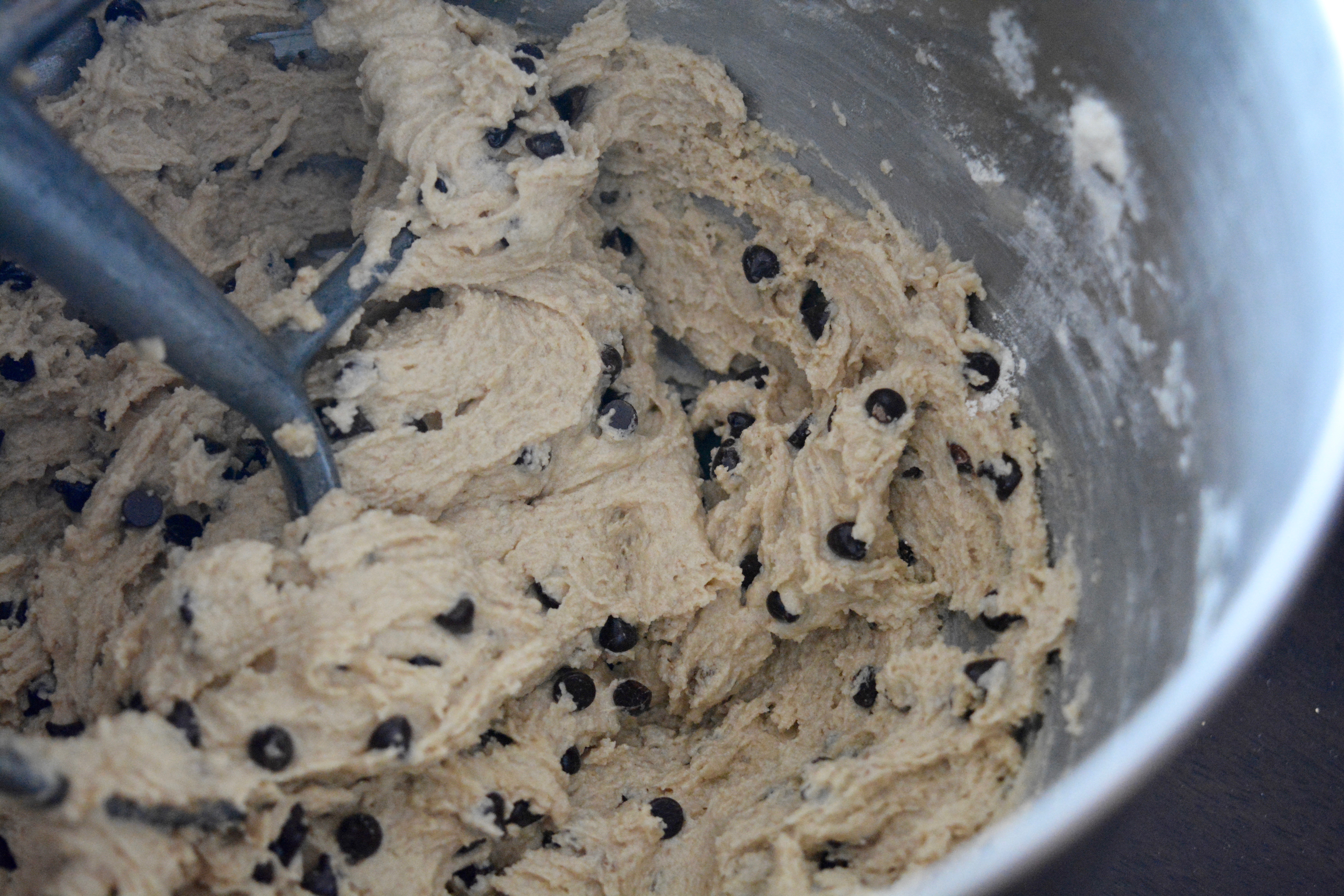 About Laurie Sadowski
Laurie Sadowski is the author of three cookbooks devoted to gluten-free, vegan, and allergy-friendly baking. Using baking chemistry as a basis, everything is developed—and guaranteed—to taste 'just like the real thing'. For more, visit lauriesadowski.com.
SaveSave