Share
Share on Facebook
Share on facebook
Tweet on Twitter
Share on twitter
Pin on Pinterest
Share on pinterest


Translation missing: en.general.social.alt_text.print
Print


Translation missing: en.general.social.alt_text.email
Send email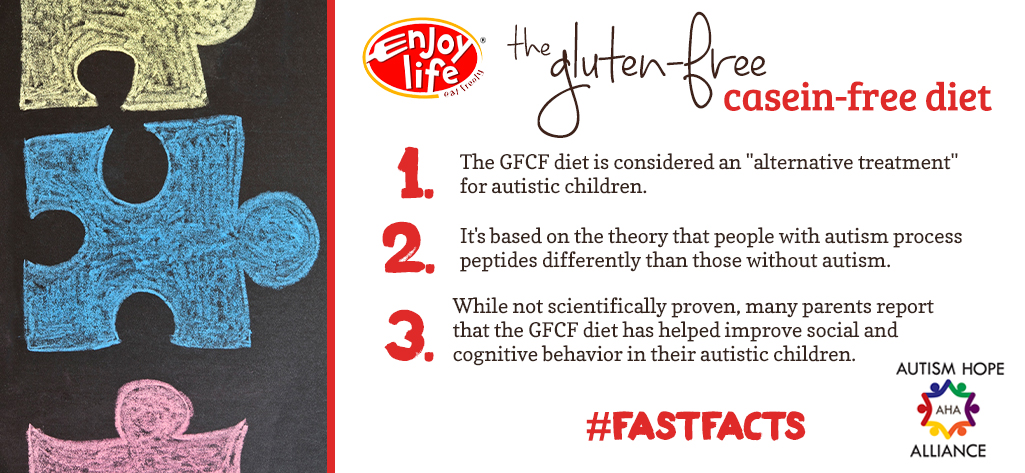 April is National Autism Awareness Month. Eating gluten- and casein-free (often referred to as GF/CF diet) can benefit kids and adults with autism. All Enjoy Life products are free-from gluten and casein, but what exactly does that mean? Gluten is a protein commonly found in grains such as wheat, rye and barley, while casein is one of the main proteins found in milk and other dairy products. A GF/CF diet is considered an alternative treatment for autistic children, as many parents have reported improved alertness, sensory perception, awareness of pain and behavior in their autistic children after transitioning to this diet.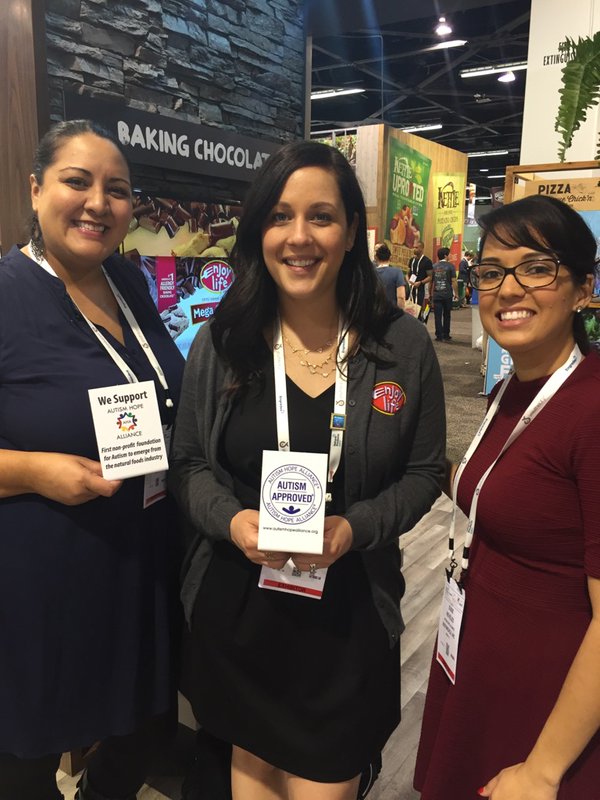 At Enjoy Life, we want all of our community to eat freely and enjoy their lives to the fullest. That's why we've partnered with Generation Rescue and Autism Hope Alliance (AHA) to help spread awareness and raise money for autism research. Generation Rescue is the leading national organization dedicated to providing hope, information and immediate treatment assistance to families affected by autism spectrum disorders. AHA also helps families through education, financial support and volunteerism. Autism Hope Alliance was actually the first autism non-profit organization to emerge from the natural foods industry!
We are extremely proud to partner with such amazing organizations that have contributed so much to the autism community. For Autism Awareness Month, in addition to our national sponsorships with these organizations, we are donating $1000 to Generation Rescue and AHA to further support their incredible research, help provide children with access to medical treatment, and promote hope and knowledge.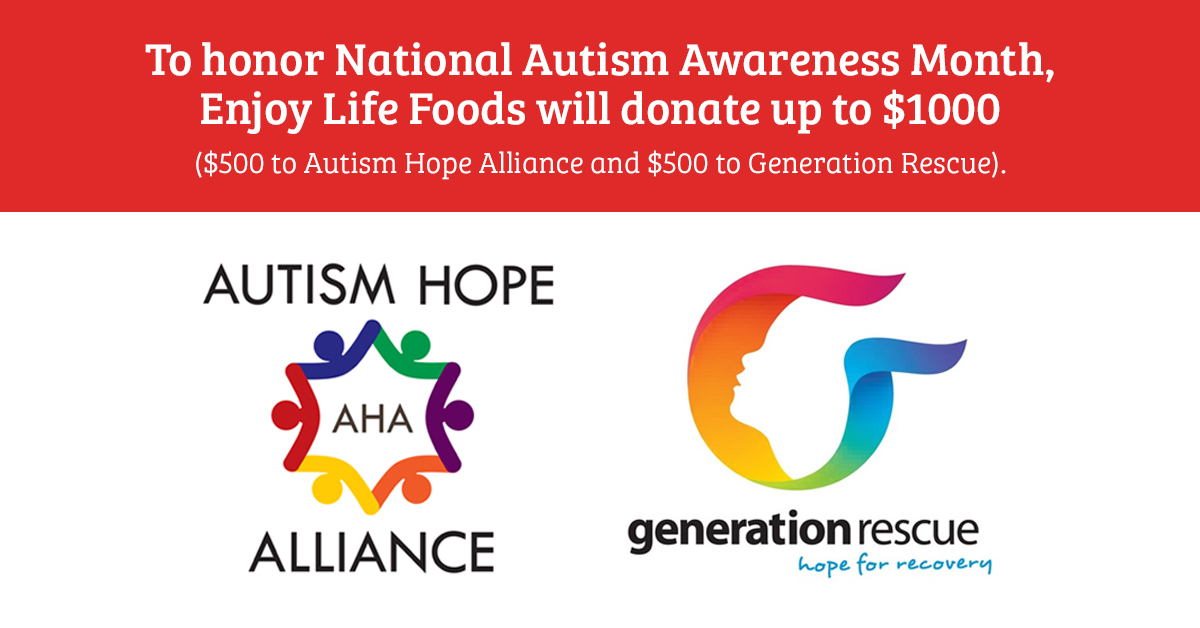 Eat Freely,
The Enjoy Life Foods Team