You saw them first at Expo East, and now we're excited to introduce two new additions to our Plentils® family: Thai Chili Lime and Moroccan Spice! Add some spice to your life, and travel the world without leaving your couch. Thai Chili Lime Plentils® will delight your tastebuds with a blend of sweet and salty, mixed with tart lime and a hint of spice. For an exotic adventure, try the warm sweetness and bold spices of our new Moroccan Spice Plentils®! Either way, these flavors of the world are sure to channel your inner traveler and leave you wanting more!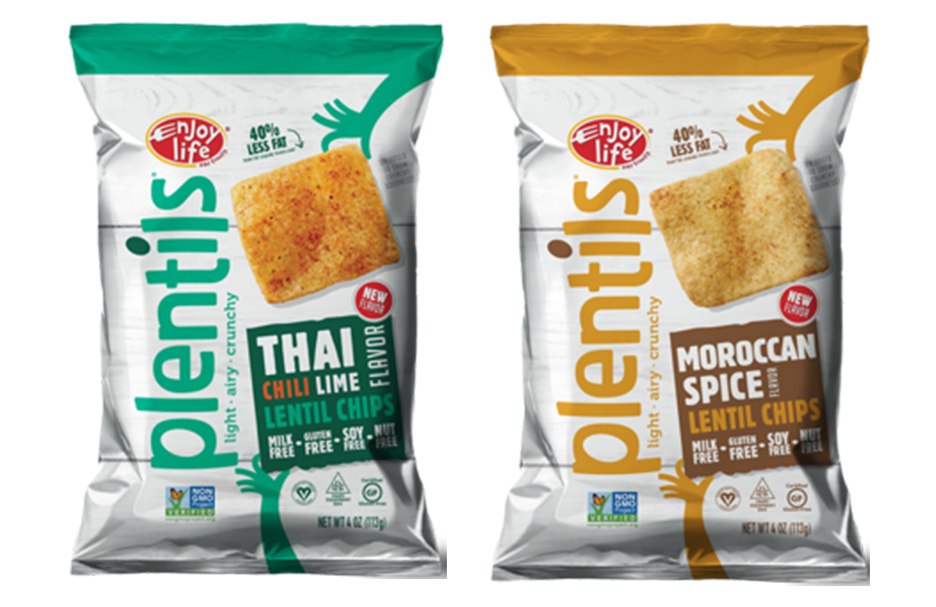 Just like our other Plentils® flavors, these two new varieties are vegan and contain 40% less fat than the leading potato chip. In addition, they're made without any of the top 8 allergens and artificial ingredients so you can enjoy that irresistible crunch whenever you want!
When are new Plentils® available?
Now! Purchase our two new Plentils® flavors on our website, and look for them in stores this winter.
Where can I find these new Plentils® flavors?
Look for them in the gluten-free or chip section of your store this winter! To try them ASAP, you can find them online here!
How much do they cost?
MSRP is $3.29 for a 5-oz bag and $1.29 for a Grab & Go bag.
As always, they are certified gluten-free, verified non-GMO and free-from the top 8 most common allergens: wheat, dairy, peanuts, tree nuts, egg, soy, fish and shellfish. Our Plentils® are also Kosher, Halal, and contain no artificial ingredients.