When your health and wellness is your priority, you're often on a mission to get things done. There's a lot going on throughout your day – getting to work, spending time with your friends and family, finishing errands, going to the gym – and these are all on your list of to-do's. Chances are, you're always on the move, and you need the energy to keep up with yourself.
Over at Enjoy Life Foods, we're familiar with that lifestyle! That's part of the reason we make products and develop recipes with this in mind.
Heading out the door early in the morning? You need breakfast in hand.
Need a quick pick-me-up mid-day at work? You need an easily packed snack.
Looking for a boost before (or after) the gym? You need a healthy option.
Not only that, but we know there are also those situations where we have plenty of time to plan – and we can load our fridge and freezer with easily accessible items to take with us for when we need it. But sometimes, we need something pre-packaged, just to open up that box or store in a desk drawer to keep us satiated or pop us that pep.
Here are four of our on-the-go recipes and four of our products for on-the-go – making it easy for providing us provisions right when we need it.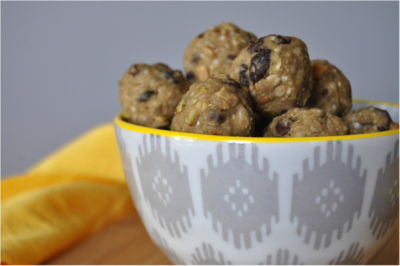 These Seed & Fruit Breakfast Bites aren't just for mornings. They store and travel well, and are perfect for hikes, packing as an afternoon snack, or for refueling post-gym time. You can use our Beach Bash, too, and use any pureed fruit in place of the carrots.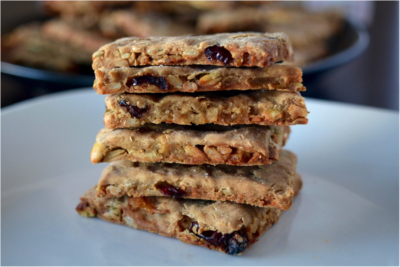 We love these light and crispy Seed & Fruit Crackers. Enjoy them as-is or add any toppings – some sunflower seed spread, avocado, or hummus are our favorites. They're also perfect for dipping in soup for a light meal when you're too busy to make much else!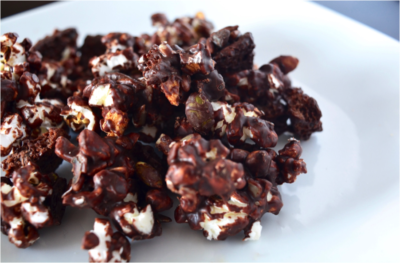 If you have a hankering for sweet, Rocky Road Snack Mix is the answer. Thechocolate gives you just the boost you need, and you're getting fiber, protein, and healthy fats from the popped grains, seeds, and dried fruit. Of course, you're getting some cookies as well – and that's just something you'll have to deal with in every bite!
When breakfast needs to be consumed in the office, the Overnight Chia Pudding can easily be packed in a portable container. Just make it the night before (or even prep a few days' worth at a time), pop on a lid, and take it with you. Serve with a sliced banana, and it'll provide a few ours of fuel to help you combat your day.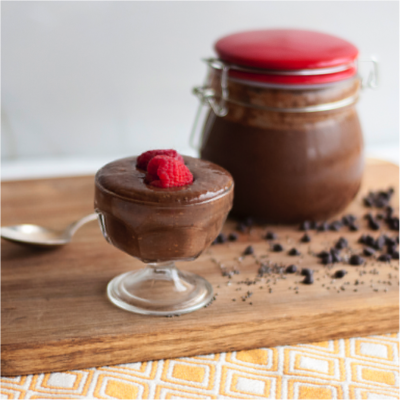 When you don't have time to prep in advance, we have plenty of options to get you on the right track. Our new ProBurst Bites come in four amazing flavors, perfect for sweet and savory palates, and delivering up to 7 grams of protein per serving.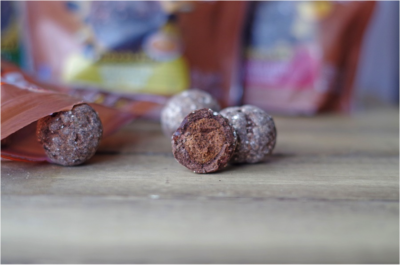 (Photo by GlutenFreePalate.com)
We also love our Plentils, a crunchy, savory lentil-based snack that has launched a couple new flavors – Moroccan Spice and Thai Chili Lime. Not only do they give us a boost of fiber and protein, they also have 40% less fat than a typical potato chip and won't drag you down.
Our Seed & Fruit Mixes have been a fan favourite for years, with two different mash-ups that house an energy-packed mixture loaded with healthy fats, protein, and a lot of flavor. You can buy snack-sized packs that make portability easy, and for a quick breakfast, break open your pack on top of a container of dairy-free yogurt.
Last (but not least!) you can stick with our classic: vegan & paleo Baking Chocolate Snack Packs! 1 oz. on-the-go chocolate for snacking, topping you favorite treats, and more.
Whatever you choose, one thing is for certain: you'll never run out of options with Enjoy Life Foods. Sweet, savory, homemade, packaged – we have you covered, giving you healthful, safe products for every taste and preference!
About Laurie Sadowski

Laurie Sadowski is the author of three cookbooks devoted to gluten-free, vegan, and allergy-friendly baking. Using baking chemistry as a basis, everything is developed—and guaranteed—to taste 'just like the real thing'. For more, visit lauriesadowski.com.