We just returned from our first trade show of the year. Enjoy Life recently exhibited at the Winter Fancy Foods Show in San Francisco on 1/22 -1/24. We do about 14 of these types of show each year, and they should not be confused with the consumer-facing events that we attend throughout the country.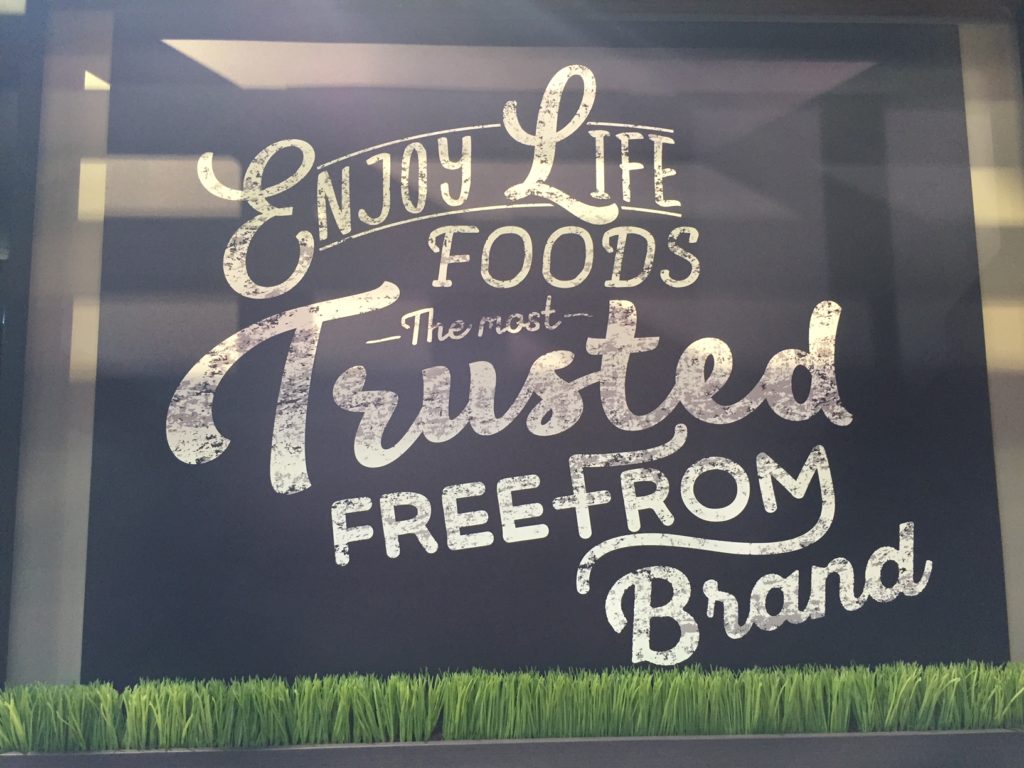 Trade shows are the first step in getting our products on the shelves of the stores where you shop. These shows are closed to the public and are only open to the "trade" (hence the term trade shows). Because many of you will never have the chance to attend a trade show, I thought I'd give you a little peek behind the curtain.
Trade shows tend to happen over a weekend, in cities throughout the world. Trade shows allow manufacturers (that's us) to show our products, both existing and new, to the retailers, wholesalers, distributor, e-commerce retailers, and the media. It truly is a crazy way of doing business. You rent raw space on the convention floor (in 10 ft. increments, so you can have a 10 ft. booth, 20 ft. booth, 30 ft. booth, etc.) You pay for this raw space and you get nothing but the concrete floor. Then you have to pay for electricity, bring your own marketing materials, which we call "the booth", bring our samples, our salespeople, our selling materials; you get the picture. For a 3-day event such as this, we easily invest about $30,000 – $50,000 to exhibit our products.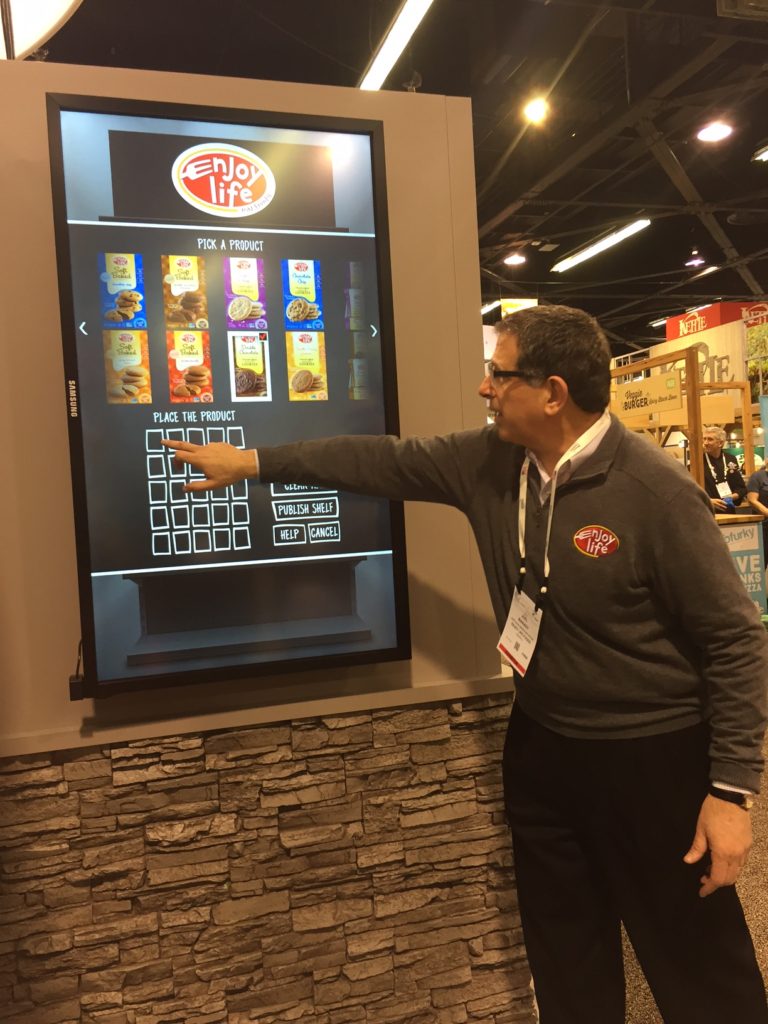 Here is where the crazy part comes in. Most of the retailers attending the shows choose not to schedule appointments, so they simply "walk the show". Their badges are color-coded, so if they are wearing a badge that signifies they are a retailer, they risk being tackled by a manufacturer as they walk by the booth. We act no different than other manufacturers. When we see a retailer, whether it is one to whom we are already selling, or a new retailer, we do our best to make eye contact, try and engage in a quick salutation, and encourage them to stop by and see what we have; all in a matter of 4 seconds. because they are still walking down the aisle.
It's a game. We believe that we have the best product in the world that every retailer should see and carry in their stores. The retailer believes that they have seen it all, and there is nothing new that can excite them.
We have 4-6 seconds to change their mind and get them to stop.
"Pssst, want to see the latest and greatest in soft, chocolatey, decadent, protein-filled bites that are free from the Top 8 allergens? This is our new ProBurst Bites, not yet available in stores but let me show it to you first! Pop this in your mouth!"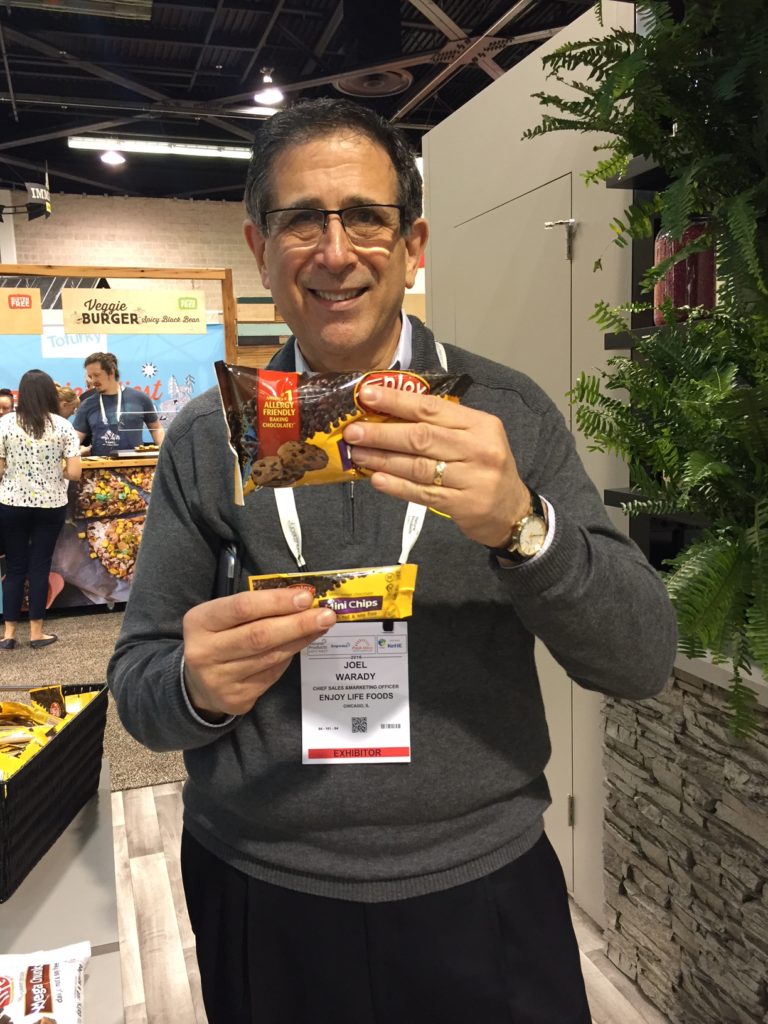 I love trade shows. Always have. I am what is known as a "trade show dog." If there is a trade show, usually you will find me sniffing around. In fact, and this is no lie, when I married my wife 26 years ago, for our honeymoon I took her to Detroit to work a trade show with me because I needed the help and could not afford to hire another employee (different business, but always selling). Believe it or not, she is still married to me after making her work unpaid at trade shows for year, most recently for Enjoy Life 2 years ago in Brussels, Belgium.
Trade shows allow us to follow our passion. We are passionate about telling our story to all who will listen. We are passionate about introducing new products. We are passionate about getting our products on more stores, in more locations, making it easier for you shop for great-tasting Free-From solutions. We are passionate about our mission; providing you and your family with safe products allowing you to enjoy life and eat freely.
Why do we spend our weekends, standing for eight hours per day, grabbing people's attention like a carnival barker on the boardwalk "Step right up, taste our cookies!", skipping meals during the day and hoping that it slows down a bit so we can grab a bathroom break? We do this for you, our community. We truly are on a mission, even towards the end of the show when exhaustion is settling in.
Trade shows are part of what we do. Just wanted you to know that even if you don't see it, we are working on your behalf to make certain that our Free-From products are at your local store the next time you are looking for that special, safe snack. Thanks for giving us the opportunity to remain passionate about our daily work.