Share
Share on Facebook
Share on facebook
Tweet on Twitter
Share on twitter
Pin on Pinterest
Share on pinterest
translation missing: en.general.social.alt_text.print
Print
translation missing: en.general.social.alt_text.email
Send email
Can you believe it's the end of 2017 already? Neither can we! This year sure has flown by. And what a year it has been! Between touring the country on our #SnackFreely School Bus, launching a few new products and eating lots (and lots!) of dairy-free chocolate, we've been super busy. But we wouldn't have it any other way!
Click here for a special thank you letter from our very own Joel Warady, and here's a look at what we've been up to this year: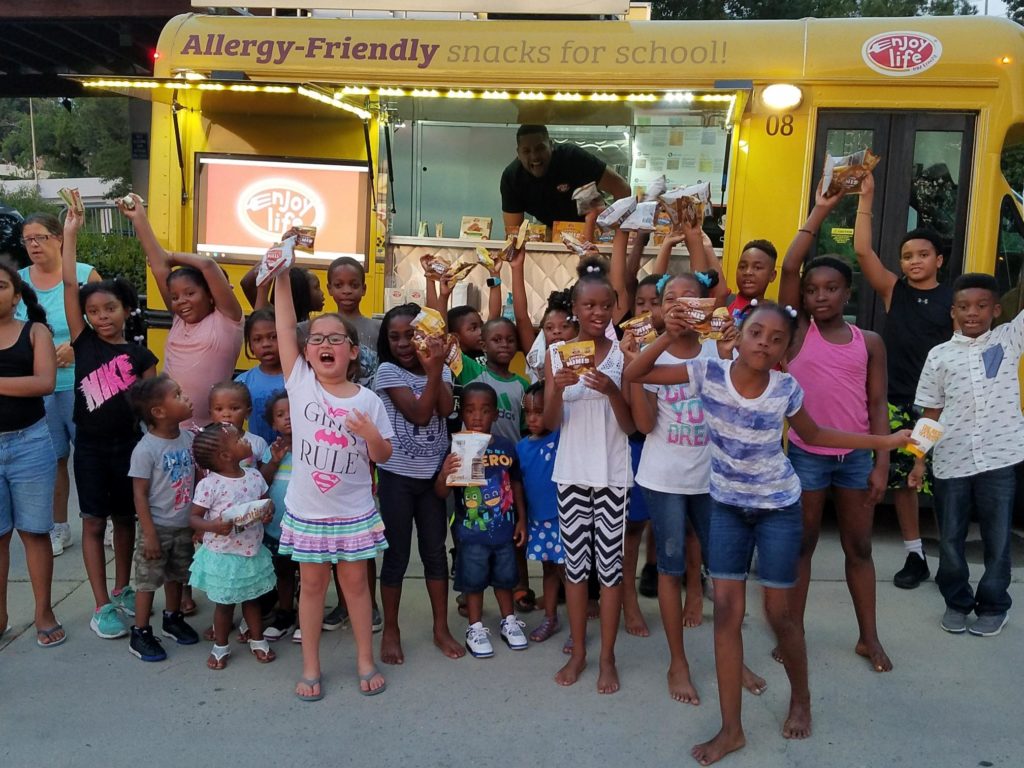 #SnackFreelyBus Tour
We traveled the country in our #SnackFreely School Bus and shared our allergy-friendly snacks with people from California, to Boston, and everywhere in between! Be on the lookout for our 2018 schedule coming early next year – we can't wait to #snackfreely with you in the new year!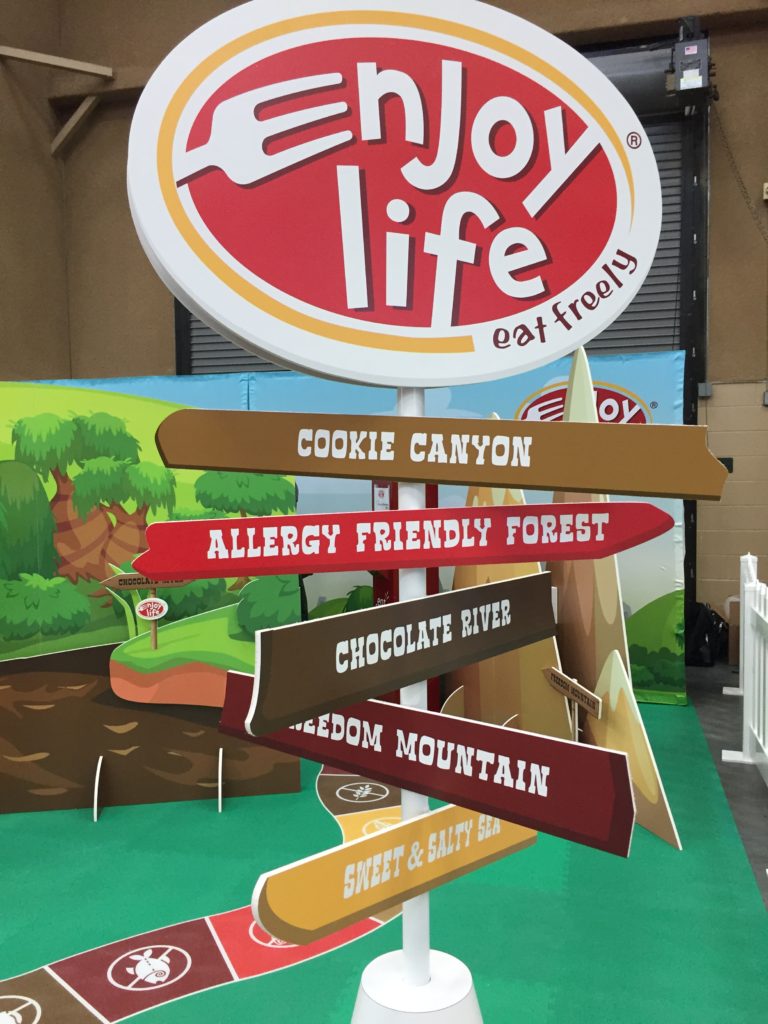 Enjoy Life Land 
In addition to the 9 trade shows we attended, 2017 was a big year for our consumer events. This year, we introduced our newest event experience – Enjoy Life Land – and brought it to 17 consumer events across the country! Stepping into Enjoy Life Land is like stepping into a magical land where the smiles are plenty, the snacks are delicious, and you can always eat freely. We're bringing the Enjoy Life Land experience to even more events next year – stay tuned for dates!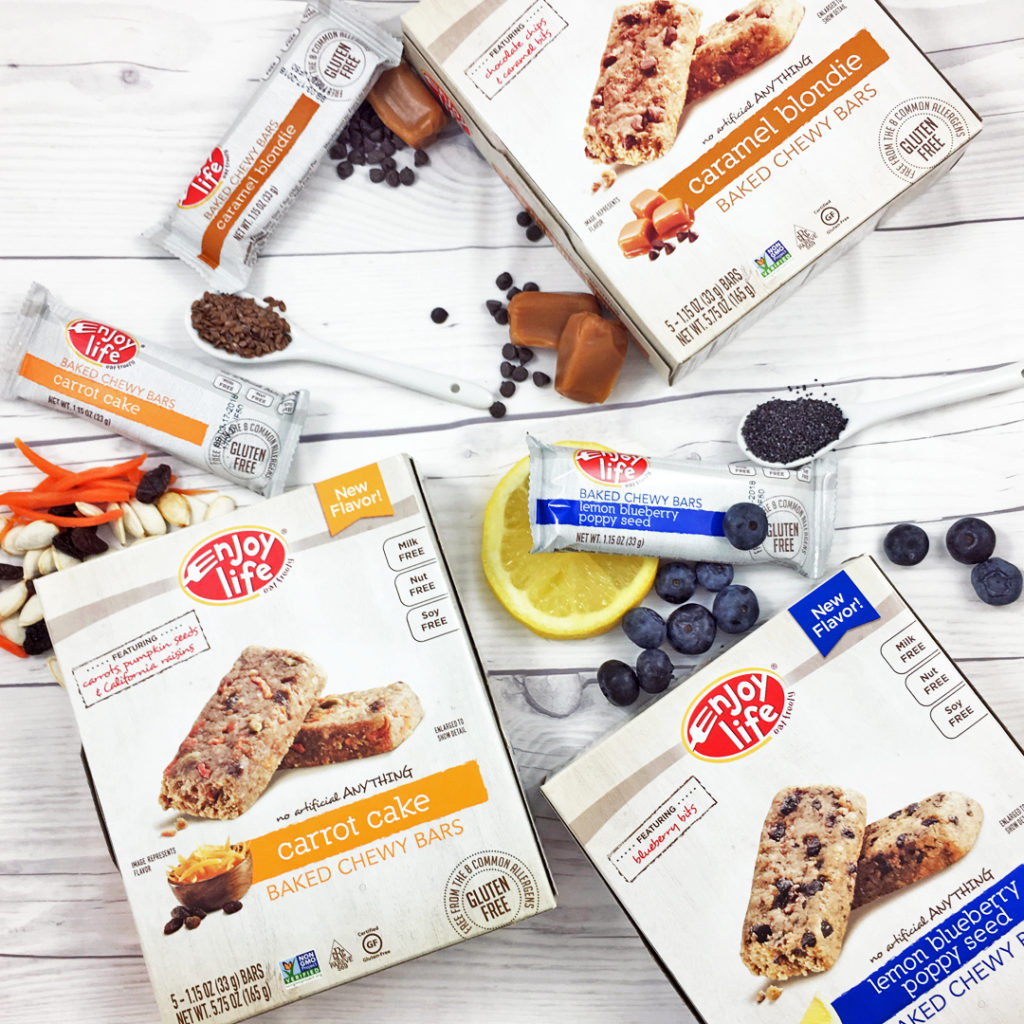 New! Chewy Bar Flavors
This past summer we added not one, but THREE new flavors to our Baked Chewy Bar line: Caramel Blondie, Carrot Cake and Lemon Blueberry Poppy Seed! We raised the bar on these three new flavors with a 15% size increase and by including our new Pure Life Balanced Dry Blend™ – our very own gluten-free flour blend made with hulled sunflower kernels, cassava flour, sorghum flour and quinoa flakes.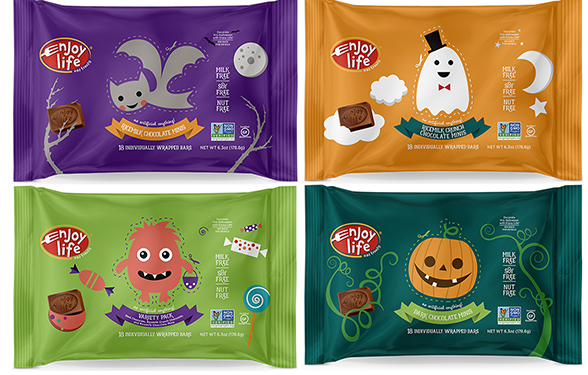 New! Halloween Chocolate Minis
You asked, and this year we gave you all treats and no tricks in the form of our new Halloween Chocolate Minis! We packaged our fan-favorite dairy-free chocolate bars – Dark Chocolate, Ricemilk Chocolate and Ricemilk Crunch – into bite-size minis that are perfect for trick or treating, snacking and everything in between!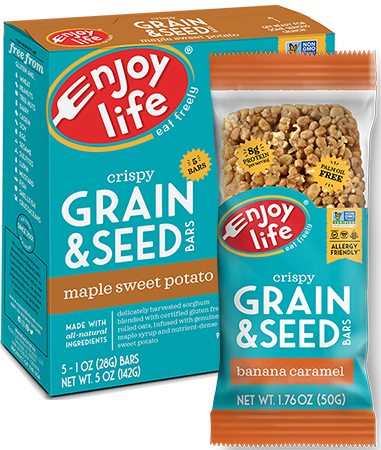 New! Grain & Seed Bars
This year was a big year for new products – we also launched our new Grain & Seed Bars! For the first time in company history, we used certified gluten-free oats (purity protocol) in a new vegan snack bar that's packed with 4-8g of plant-based protein, three types of sorghum, and a variety of delicious flavor combinations. Our new bars come in 4 flavors: Chocolate Marshmallow, Banana Caramel, Maple Sweet Potato, and Cranberry Orange, and we offer our Chocolate Marshmallow and Banana Caramel Grain & Seed Bars in a larger single-serve size for when you need a bigger snack break!
Introduced New Packaging
We gave you all a sneak peek or our new teal packaging back in September at Expo East, and we're excited to officially launch it at the beginning of 2018! Be on the lookout for the new look of eating freely early in the year!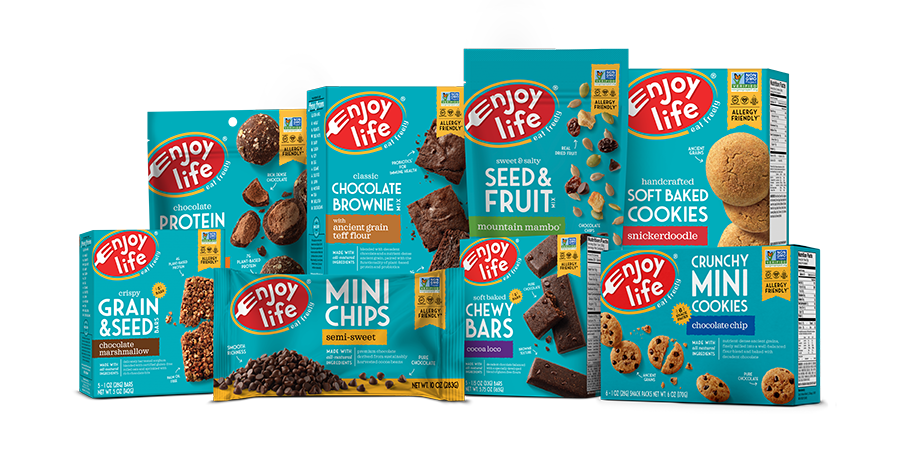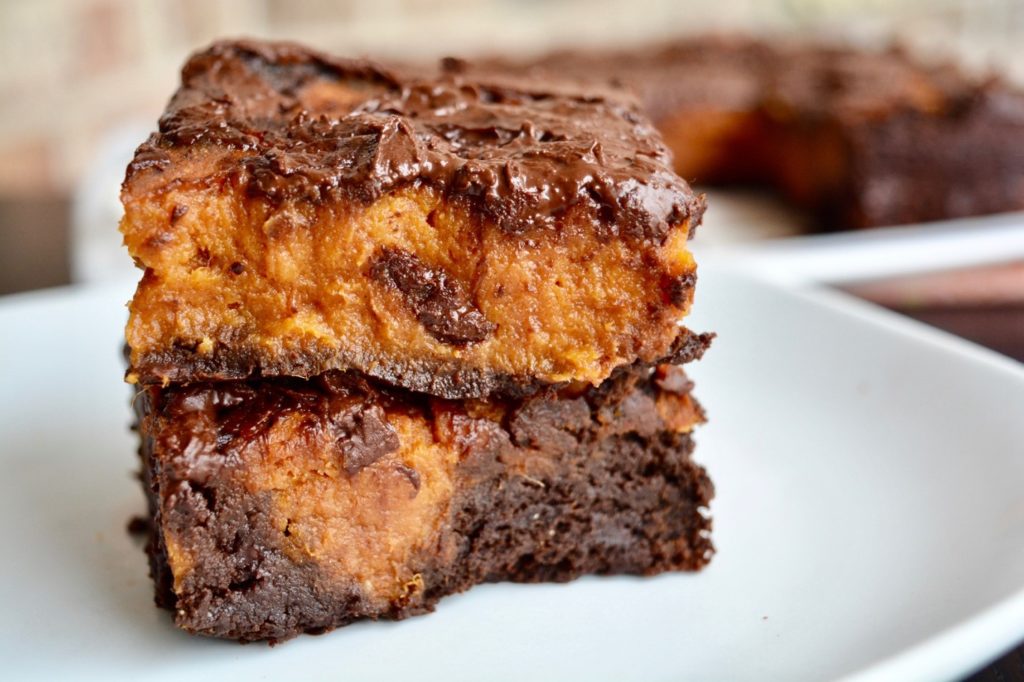 New Ways to Eat Freely
If you hadn't noticed, we love chatting about allergy-friendly options and sharing delicious gluten-free recipes. Can you believe that we posted 73 new recipes on our site this year? That's 73 new ways for you to enjoy our free from snacks and eat freely every day. Some of our favorite new recipes are: Brownie Bottom Pumpkin Bars, Banana Bread, and Cream Eggless Cookie Sandwiches. What about you?
Thanks, everyone, for spending 2017 with us – at events, on the road and in the kitchen. From our family to yours, we love you and hope you have a Happy New Year!
#EatFreely,
Enjoy Life FoodsSave
SaveSave