Share
Share on Facebook
Share on facebook
Tweet on Twitter
Share on twitter
Pin on Pinterest
Share on pinterest
translation missing: en.general.social.alt_text.print
Print
translation missing: en.general.social.alt_text.email
Send email
Adapted from www.KeeleyMcguire.com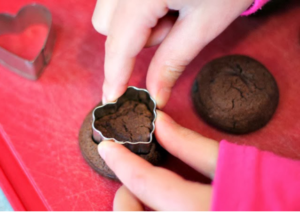 Did you know you can take mini cookie cutters to Enjoy Life Foods Soft Baked Cookies and create fun shapes instantly?
Use any mini cookie cutter on any flavor you want and serve them up as is, or add a little dairy-free frosting and some colored sprinkles for extra fun!
Shaped allergy-friendly cookies for your child's lunchbox...What could be better than that!?