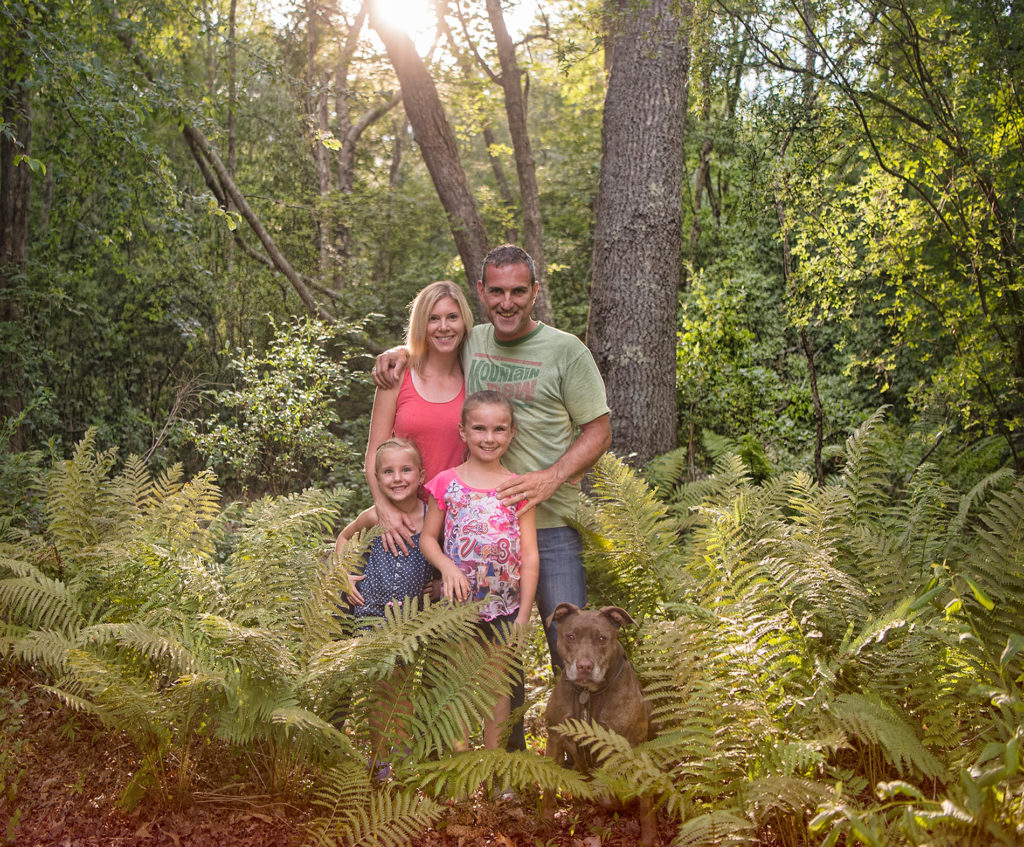 Happy Father's Day to all of the amazing dads out there, and a big THANK YOU for everything that you do! Last year, we celebrated the special fathers in our lives with DAD-Libs – a Father's Day take on the classic  game that everyone knows and loves! This year, one of our close friends (and food allergy dad!) Jerome Braga from Our 1 Chance, shared with us a video of his daughters reading their version of DAD-Libs, and his story on what it's like to be a food allergy dad. We couldn't think of any better way to celebrate Father's Day this year, and hope you love reading his story!
---
"Daddy, can I have a bite of your pizza?  I will share with you some of my carrot sticks."   Ugh, that was one of the toughest questions I have experienced being an allergy dad; and one that ran shockwaves through the deepest part of my core.   I think every allergy parent has, at one point; felt this crushing blow to our souls. That feeling deep in your heart, when you look your little angel directly in the eyes; and coldly refuse their innocent request to try something you know would likely send her to the emergency room.  That crushing feeling of denying your child something so rewarding as an indulgent bite of something delicious.  From that moment on, being an allergy dad took on a whole new responsibility for me.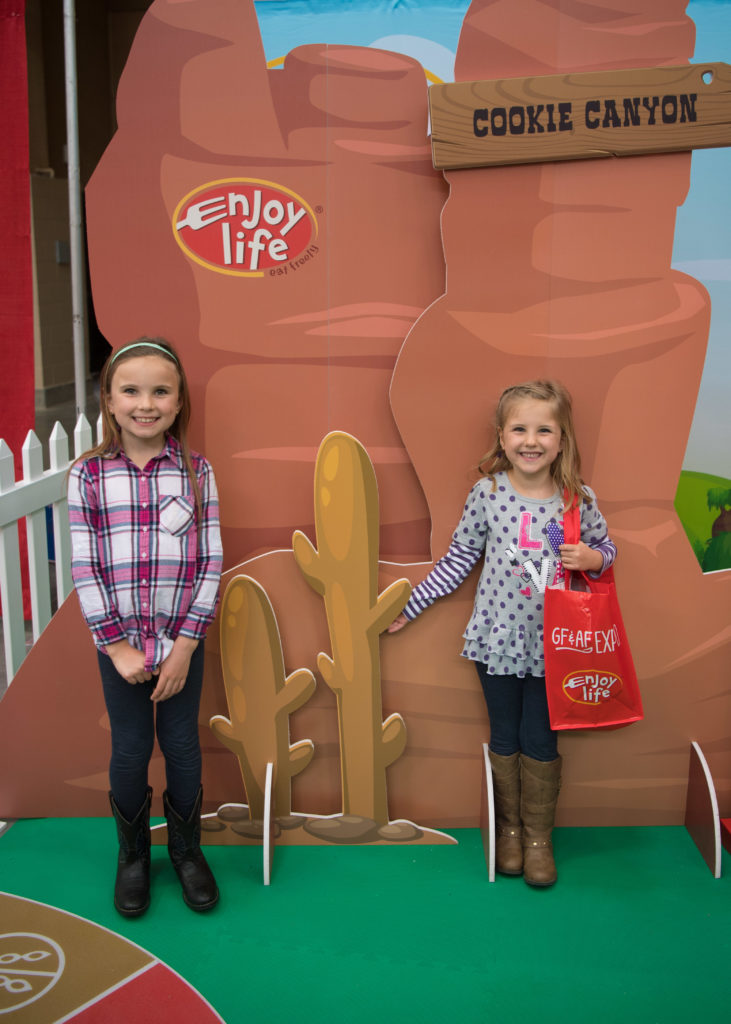 Although it seemed like that was a very dark moment in "Dad life", so much light came to me as a result.  I vowed to never have to feel gluttonous again in front of her.  I vowed from that moment on to usually only eat whatever it was that she could eat.  We decided as a family to all clean up our diet and stay free from the Top 8 Allergens from here forward.  Little did I know that changing my diet, would be such a tremendous hidden blessing and surprising gift.  Thanks to eating clean (Allergy-Free) and eating healthy, I have lost weight, feel better, and likely have prolonged my life down the road.  Who knew!?  This has to be the single greatest part about being an allergy dad. We all get to eat healthier and have the best version of ourselves to be thankful for.
Embracing the lifestyle of food allergies presents different challenges for everyone involved.  We've decided to take full control of our lifestyle and do something amazing with it.  Armed with a complete allergy free RV kitchen on wheels, we set out on two cross country winter RV road trips.  Thinking outside the allergy box and bringing our kitchen with us everywhere we go, provides us with an unparalleled lifestyle experience and freedom.  I don't think we would have done anything other than the status quo, had we not been blessed with an allergy kid and forced ourselves to look beyond the norm. Being an allergy dad has had significantly more rewards than negatives, and living freely has taken on the ultimate meaning for us now.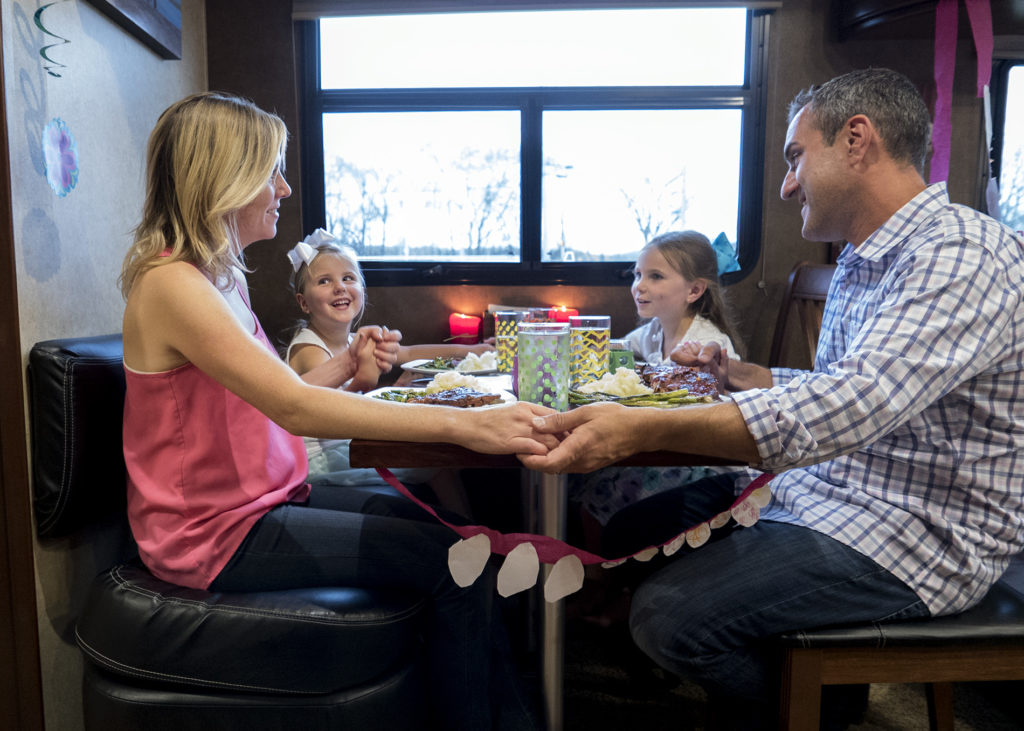 I think it is safe to say that every allergy family deals with tremendous highs and painful lows.  The lowest of the lows almost always revolve around fighting a reaction by sticking an Epinephrine pen into your anguished child's leg.   The highest of the highs is living life with more freely and enjoying it without fear of reactions or contamination.   My daughter lives life like any normal adventurous six-year-old, to the best of our ability and that reward is tremendous.   Companies like Enjoy Life Foods allow us to create "normalcy" in our life and for that I am eternally grateful.  The ironic twist to this story is that Enjoy Life now makes a ridiculously good pizza crust mix so that we can actually have pizza together as a family!  (dairy-free of course)
#EatFreely,
Jerome
Jerome Braga is a professional photographer who travels the country with his family in a 42-foot Allergy-Free RV.  Follow his adventures at www.our1chance.com and on social media @our1chance.