Share
Share on Facebook
Share on facebook
Tweet on Twitter
Share on twitter
Pin on Pinterest
Share on pinterest
translation missing: en.general.social.alt_text.print
Print
translation missing: en.general.social.alt_text.email
Send email
We want to wish a very Happy Mother's Day to all of the amazing, hardworking moms out there! Thank you for all that you do to take care of and support us every step of the way!
This year, Mother's Day falls on the first day of Food Allergy Action Week, and we can't think of any better way to celebrate all of the amazing food allergy moms that go above and beyond to keep their children safe. You truly are superheroes! And every superhero deserves to feel special, so we've come up with a few ideas for celebrating the wonderful mothers in your life that are sure to give her a day she'll never forget.
Flowers & Chocolate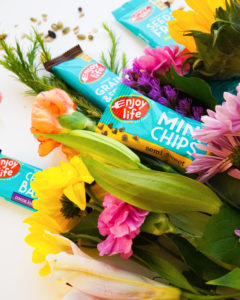 Flowers and chocolate are the perfect combination, so why not put them together?! Treat your mom to a bouquet that's both beautiful AND delicious! Spruce up the traditional flower bouquet with some teal – dairy free Chocolate Bars or Snack Packs, and our gluten free Chewy Bars or Grain & Seed Bars make the perfect addition if you want to add a little something extra to this year's flower arrangement.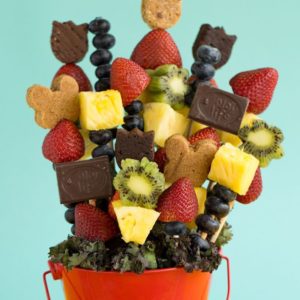 Is mom not into flowers? Take the edible arrangement route with our DIY Flower Bouquet. All you need are some wooden skewers, fruit and our gluten free Soft Baked Cookies, Chewy Bars, and our dairy free Chocolate Bars. For some extra fun, use mini cookie cutters to cut the cookies and bars into fun shapes before arranging!
Cookie Cards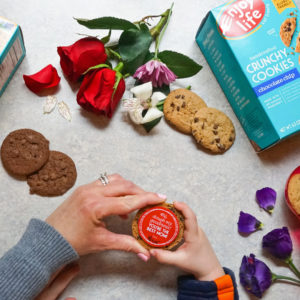 Make this year's Mother's Day card a yummy one – with our printable cookie cards, that is! Pick your favorite card, or use all 5 with our gluten free Crunchy Cookies to let mom know how sweet you think she is!
Dessert Fit for a Queen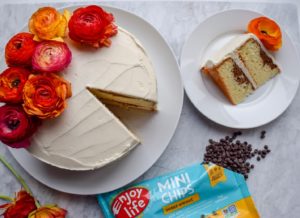 We think that a special dessert is the perfect way to celebrate any occasion, including Mother's Day! And this gluten free Chocolate Swirl Cake is the perfect way to end (or start!) the day. Pair it with our recipe for vegan frosting and top with freshly cut flowers or more dairy free Mini Chips!
SaveSaveSaveSave