Share
Share on Facebook
Share on facebook
Tweet on Twitter
Share on twitter
Pin on Pinterest
Share on pinterest
translation missing: en.general.social.alt_text.print
Print
translation missing: en.general.social.alt_text.email
Send email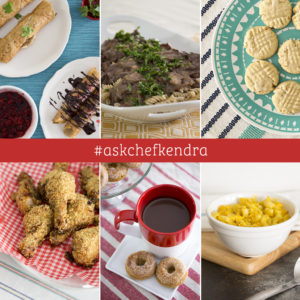 We believe food allergies should never restrict you from eating dishes you love. From lunchbox favorites to party appetizers, over the past few months Chef Kendra has transformed many classic dishes into delicious, allergy-friendly versions so you can eat freely!
Chef Kendra's latest recipe was requested by Enjoy Lifer, Alessandra P., who asked for allergy-friendly mac and cheese. Chef Kendra worked her magic to create a creamy, gluten-free and dairy-free dish:
So who is the woman behind the chef coat? Meet Chef Kendra:
As Enjoy Life Food's consulting chef, Kendra develops the delicious allergy-friendly recipes on our website and travels with us to expos across the US to demo our free-from products! Beyond her work with Enjoy Life, Kendra is the owner and executive chef for Drizzle Kitchen, an allergy-friendly private chef service in greater Chicagoland. Her contagious passion for food keeps allergy-friendly families safe, healthy and excited!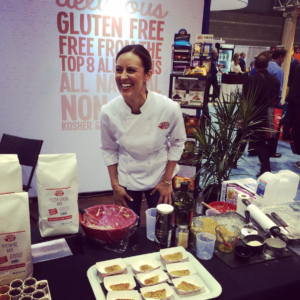 Check out Chef Kendra's all-time favorite allergy-friendly recipes she has made for our fans:
You're up again, Enjoy Lifers! Over the past few months, we've received hundreds of #AskChefKendra submissions, and we don't want you to stop! Tell us what delicious, allergy-friendly dish you'd like Chef Kendra to make using #AskChefKendra. We can't wait to create more mouth-watering recipes for you to enjoy!