Happy December, Enjoy Lifers! 'Tis the season for fueling up for a long day of sledding with a stack of gluten-free Caramelized Banana Pancakes and for cozying up by the fire with a glass of dairy-free hot chocolate.
In honor of the holiday season, we're kicking-off the 12 Days of #BakeFreely! For the next 12 days (December 5 – 16) we join you to follow along on Enjoy Life's Facebook, Instagram and Twitter as we give you 12 days of recipes, special promotions and and exciting news to get you in the baking spirit! ????
⛄️ On the 1st Day of #BakeFreely...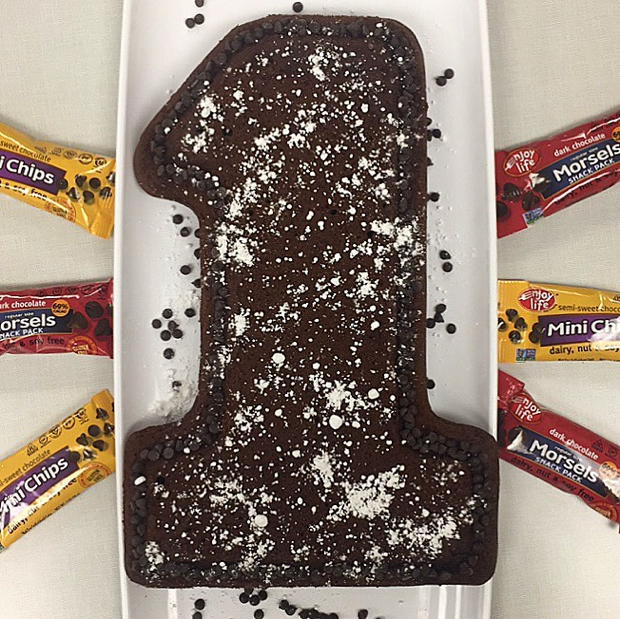 As the #1 allergy-friendly brand in the world, we're happy to bring you certified gluten-free, verified non-GMO and allergy-friendly Baking Mixes! Our Baking Mixes contain shelf-stable probiotics and pack 5 grams of plant-based protein per serving so you can feel good about reaching for seconds this holiday season.
???? On the 2nd Day of #BakeFreely…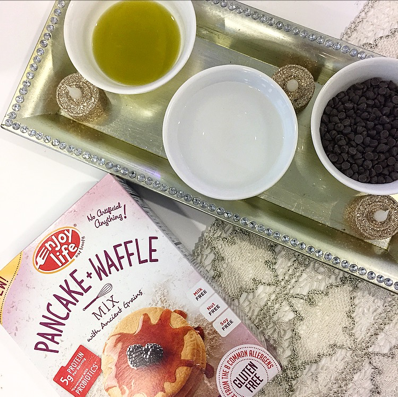 Gluten-free and allergy-friendly baking can sometimes be tough, but our Baking Mixes make it easier than ever. With just TWO extra ingredients – oil and water – you can create a variety of delectable allergy–friendly treats. Holiday baking has never been better!
???? On the 3rd Day of #BakeFreely…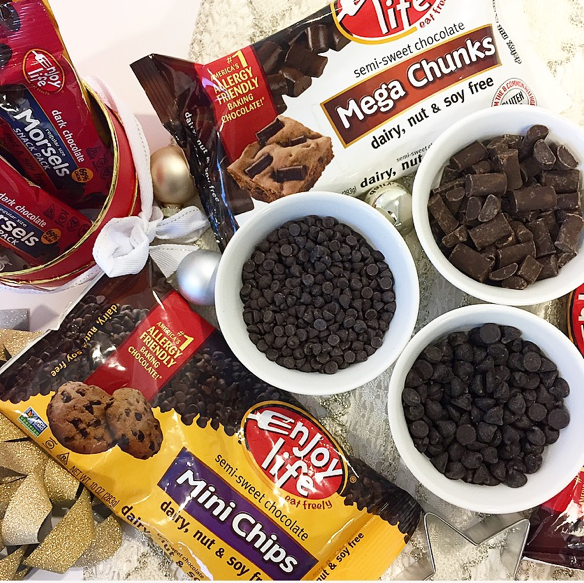 We've got 3 delicious allergy-friendly baking chocolate to get you in the holiday spirit – Mini Chips, Mega Chunks, and Dark Chocolate Morsels! Which one is your favorite? (We pick all 3!)
⛄️ On the 4th Day of #BakeFreely...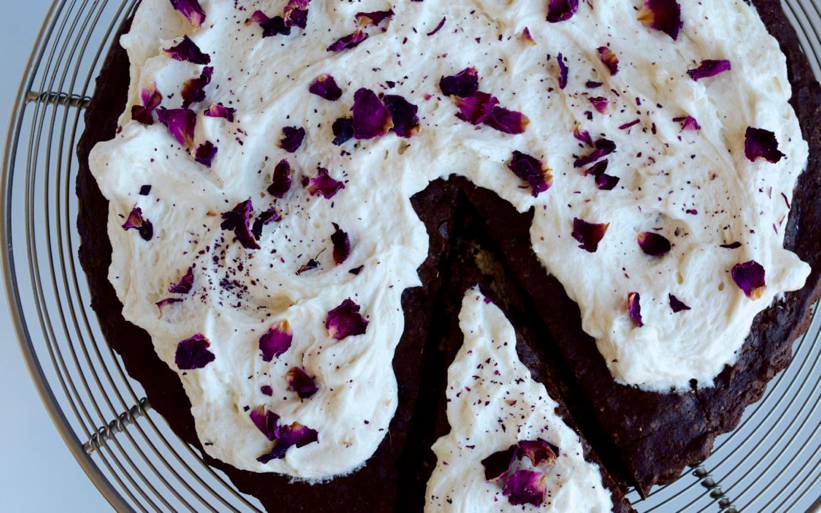 We're highlighted the 4 ancient grains featured in our Baking Mixes: Teff, Buckwheat, Millet & Quinoa. These four ancient grains contribute to the nutritious quality of our better-for-you treats, so you can feel great when you're savoring that Rose Frosted Brownie!
⛄️ On the 5th Day of #BakeFreely...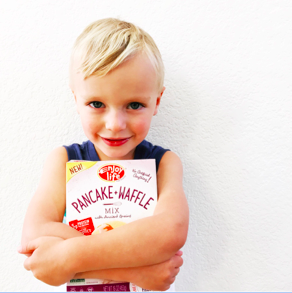 We're calling out the 5 grams of plant-based protein in each of our Baking Mixes! The protein featured in our Baking Mixes is algae-based, so you can eat freely even on a vegan diet.
Why is adding protein to your diet so important? Protein is what keeps you feeling full, and is an important building block of bones, muscles, cartilage, skin and blood. Go ahead, build that stack of pancakes even higher!
⛄️ On the 6th Day of #BakeFreely...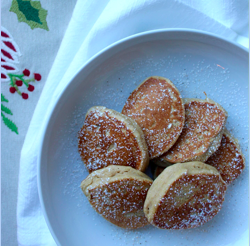 We've got 6 delicious gluten-, dairy- and egg-free EGGLESS NOG PANCAKES! All of the rich, delicious flavor of eggnog – without the egg or dairy – packed into a stack of pancakes. Who says enjoying holiday drinks can't be allergy-friendly?
⛄️ On the 7th Day of #BakeFreely...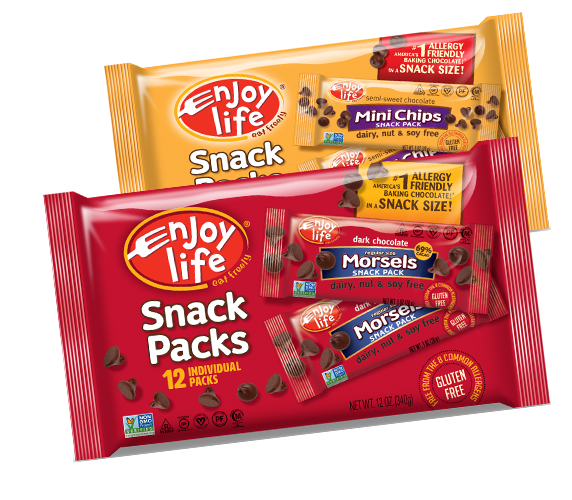 We're sharing 7 creative ways to use our NEW Baking Chocolate Snack Packs! Let's dive in ...
Keep them in your desk drawer for the perfect afternoon pick-me-up.
Throw them in a lunchbox for dessert – for yourself or your kids!
Allergy-friendly party favors! Send the kids home with BIG smiles on their faces.
Teaching tool for kids: I have 10 and I gave you 6 – how many does that leave me with?
Top a sweet treat: pour over your favorite allergy-friendly ice cream, yogurt and more!
Sneaking an allergy-friendly treat into the movie theaters (you didn't hear that from us)!
Keep in your purse for on-the-go chocolate snacking.
⛄️ On the 8th Day of #BakeFreely...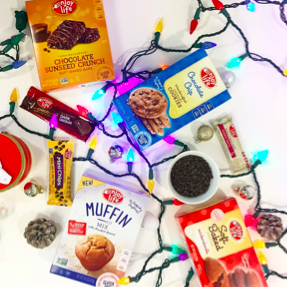 We bring you the assurance of our top 8 promise to you: ALL Enjoy Life products are certified gluten-free, verified non-GMO and free-from the top 8 common allergens! Baking Mixes, Baking Chocolates, Cookies and more – you name it – are free-from wheat, dairy, peanuts, tree nuts, egg, soy, fish and shellfish. Eat freely, Enjoy Lifers!
Because we love you, we want to know what you think! Help us better serve you by answering a 10-15 minute survey for a chance to win a $50 gift basket!
⛄️ On the 9th Day of #BakeFreely...
We bring you 9 of the most deliciously decadent seasonal recipes to get you in the holiday spirit! Which one will you make first? And mind if we swing by for a bite?
Chocolate Peppermint Cake Bites – Mega Chunks or Mini Chips? We choose both! Throw a minty twist on these gluten-free cake bites made with two variations of our dairy-free chocolate.
Minty Sugar Crisps– With just the right amount of sweet, this gluten-free treat is a wonderful way to mark the end of a wonderful meal.
Peppermint Chocolate Pie – Chocolate and peppermint make for a classic combination, and there's no better way to enjoy it than in a flaky pie crust!
Chocolate Cherry Tarts – There's nothing like fresh cherries and chocolate mixed together in one!
Peppermint Molten Brownie Cakes – It's easy to enjoy life when you pass a plate of these rich, chocolatey cakes!
Chocolate Avocado Mousse – Your guests will never guess the superfood ingredient in this velvety, dairy-free chocolate mousse!
Raspberry Thumbprint Cookies – Bring these gluten-free cookies to your next cookie exchange so that everyone can enjoy!
Chocolate Covered Brownie Bites – Gluten-free brownies have never been so easy to make and enjoy!
Hot Chocolate – Warm up this winter with our dairy-free and vegan twist on a classic holiday favorite!
⛄️ On the 10th Day of #BakeFreely...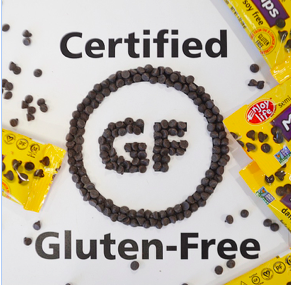 We're proud to be celebrating 10 years of being certified gluten-free by the GFCO! The Gluten-Free Certification Organization (GFCO) was established in 2005 and sought to provide gluten-free consumers with confidence in choosing their products.
Our gluten-free community is incredibly important to us, which is why we're so proud to have been there from the beginning of the GFCO to help set the standard for the quality and safety our community deserves!
⛄️ On the 11th Day of #BakeFreely...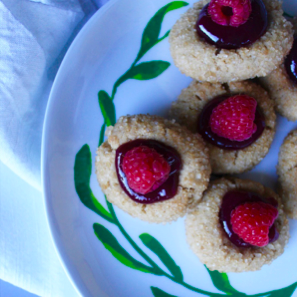 It's December, which means it's time for all things COOKIE related! And what better way to celebrate than with a new holiday cookie recipe from Chef Kendra? Introducing gluten-free Raspberry Thumbprint Cookies...the next big star of your office cookie exchange!
⛄️ On the 12th Day of #BakeFreely...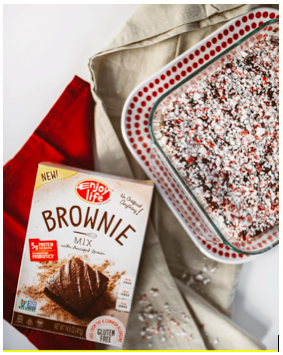 We're highlighting the probiotics in our Baking Mixes (shout-out to Ganeden BC30!) that give them some extra functionality. Probiotics are live microorganisms that help maintain and support good health. They are part of what is called the microbiome in our bodies. To round out our 12 Days of #BakeFreely, we're giving you 12 benefits of probiotics. Listen up!
Boosts Immune Function – Did you know that about 80% of your immune system is housed in your intestinal lining? That's why good nutrition is vital to overall health. The good bacteria that live in your gut help maintain this immune system, and compete with "bad" bacteria to maintain a good balance. Taking extra probiotics gives the good guys a boost and keeps the digestive wall stronger.
Help with Digestion – These good bacteria are needed to absorb certain food components (i.e. some starches, fiber and sugars). The bacteria make converting these components into sources of nutrients and energy much more efficient! They also help with mineral absorption and waste removal.
Vitamin Production – Probiotics aid in the production of vitamin K, which regulates blood clotting and helps with calcium transport and B vitamins, which helps support your nervous system, metabolism and energy.
Waste Removal – The bacteria in your intestines help break down and metabolize the food you eat, which helps make waste removal more efficient.
Emotional Health Support – The gut is sometimes referred to as the Second Brain because of the direct connection between the intestines and brain via the gut-brain axis. In fact, your gut produces more serotonin (a body chemical that influences mood) than your brain! Intestinal inflammation is linked to psychological disorders, and taking probiotics can help maintain healthy structure and function.
Clear Skin– Skin issues are thought to be due to a delay in immune function development. Since the majority of the immune system is housed in the intestines. As we mentioned earlier, probiotics team up with immune cells to support and maintain that system.
Help with GI Issues – An imbalance of microbes in the gut has been linked with IBS and several varieties of IBD, such as Crohn's and Celiac Disease. One study showed that people with untreated celiac disease have higher levels of "bad bacteria" and that these levels decreased with a gluten-free diet. Probiotics would help combat the bad bacteria and restore balance in these individuals.
Help with Weight Management – Higher levels of beneficial bacteria are linked to lower body weight. One study suggests that taking additional probiotics helps maintain weight loss and lower body weight.
Beat Out Bad Bacteria – Good bacteria compete with the bad bacteria to maintain the structure and health of your GI tract. When you take consume extra probiotics, the good guys can outnumber the bad guys by much more, resulting in a balanced microbiome.
Oral Health Support – Probiotics' effect on oral health has recently gained more popularity among researchers. Similar to how they improve gut health, probiotics could compete with those "bad guys" to maintain balance, and help prevent oral infections and bad breath.
Reduce Negative Antibiotic Effects – Antibiotics taken to combat certain infections can end up killing the bad AND the good bacteria. Taking additional probiotics consistently, especially when taking antibiotics, can help maintain and replenish those good bacteria. This can help keep your body in balance and reduce those negative side effects.
Gatekeeper to the Blood Stream – Since probiotic help maintain the GI lining and keep it stronger, they can help prevent inflammatory components from crossing through the intestinal lining into the bloodstream, where they could be transported to cause inflammation throughout the body.
So there you have it: 12 benefits of probiotics. What makes our baking mixes extra special are the added probiotics that give them a boost of functionality. These probiotics are specially designed to be shelf-stable and withstand the baking process so that you're reaping the digestive benefits when you bite into that delicious stack of pancakes.
Thanks for tuning in with us for the past 12 days for all of the #BakeFreely fun! The holidays are almost upon us, and we hope that we've inspired you to get baking! Show us your amazing creations by tagging @enjoylifefoods and #BakeFreely.
Happy Holidays, everyone!
The Enjoy Life Team